Whether you're an avid NFT collector or you barely understand them, if you like scavenger hunts this contest is for you!
To celebrate our 15th anniversary we've hidden collectible Yetis throughout the Igloo Village. At five different locations you'll find QR codes allowing you to claim a Yeti in NFT format.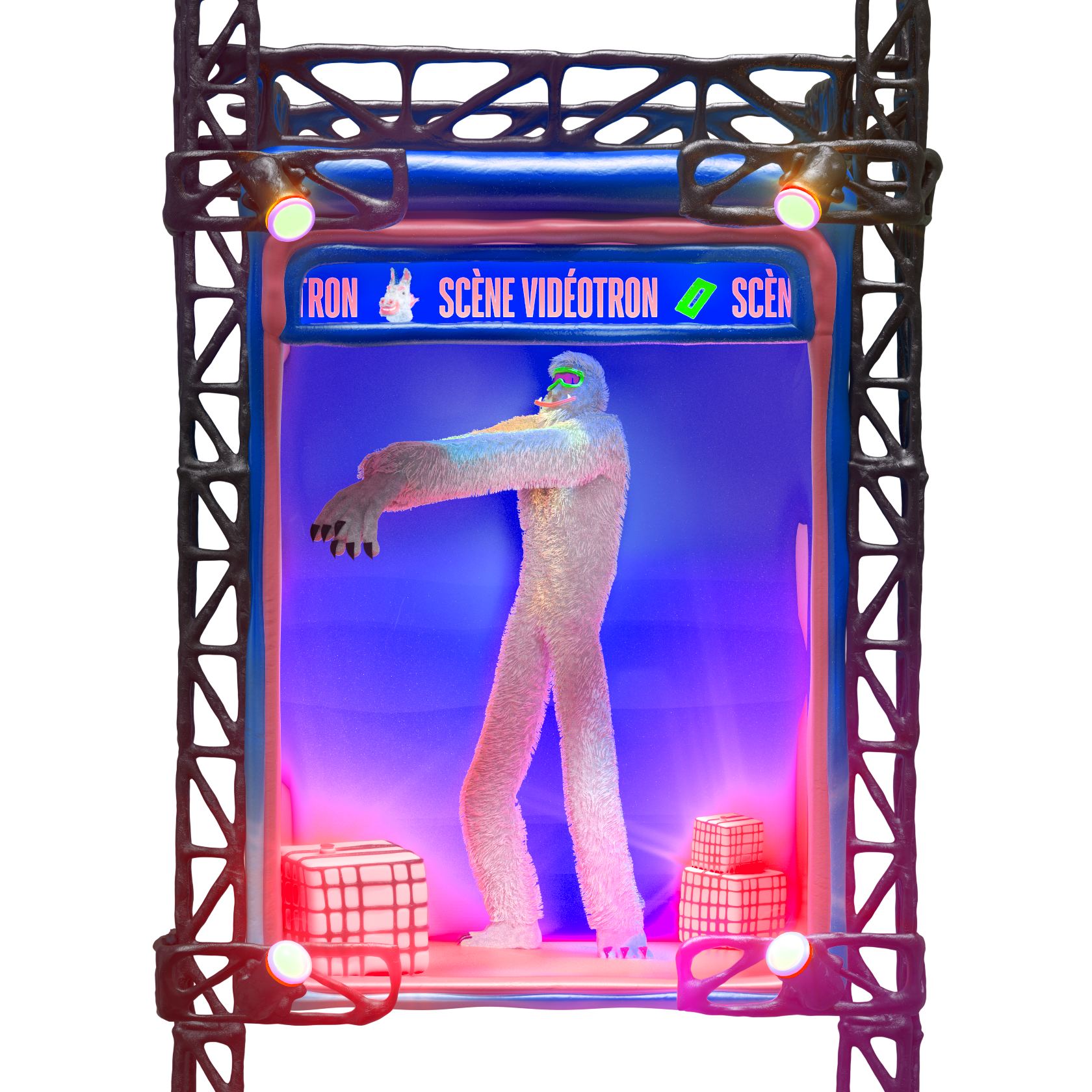 Look out for the signs when you visit the Sapporo slide, the Vidéotron marshmallow grill, the National Bank Igloogym, the Poppers #Iglooswag photo booth and the Vidéotron stage.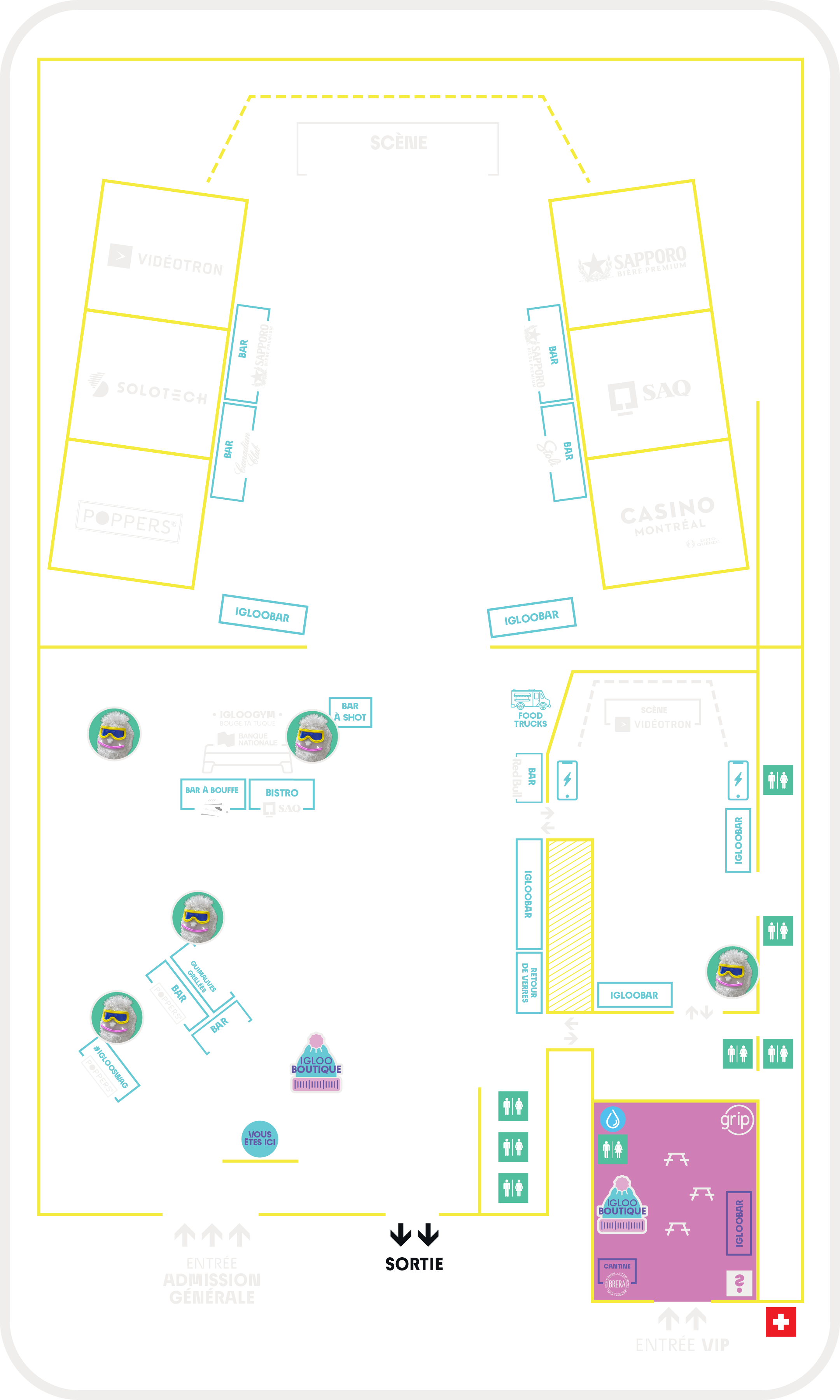 The more Yetis you collect, the more chances you have of winning one of the prizes listed below.
Start your collection now with this limited edition Igloofest 15th anniversary NFT, making you eligible for an Après-Ski of the first weekend :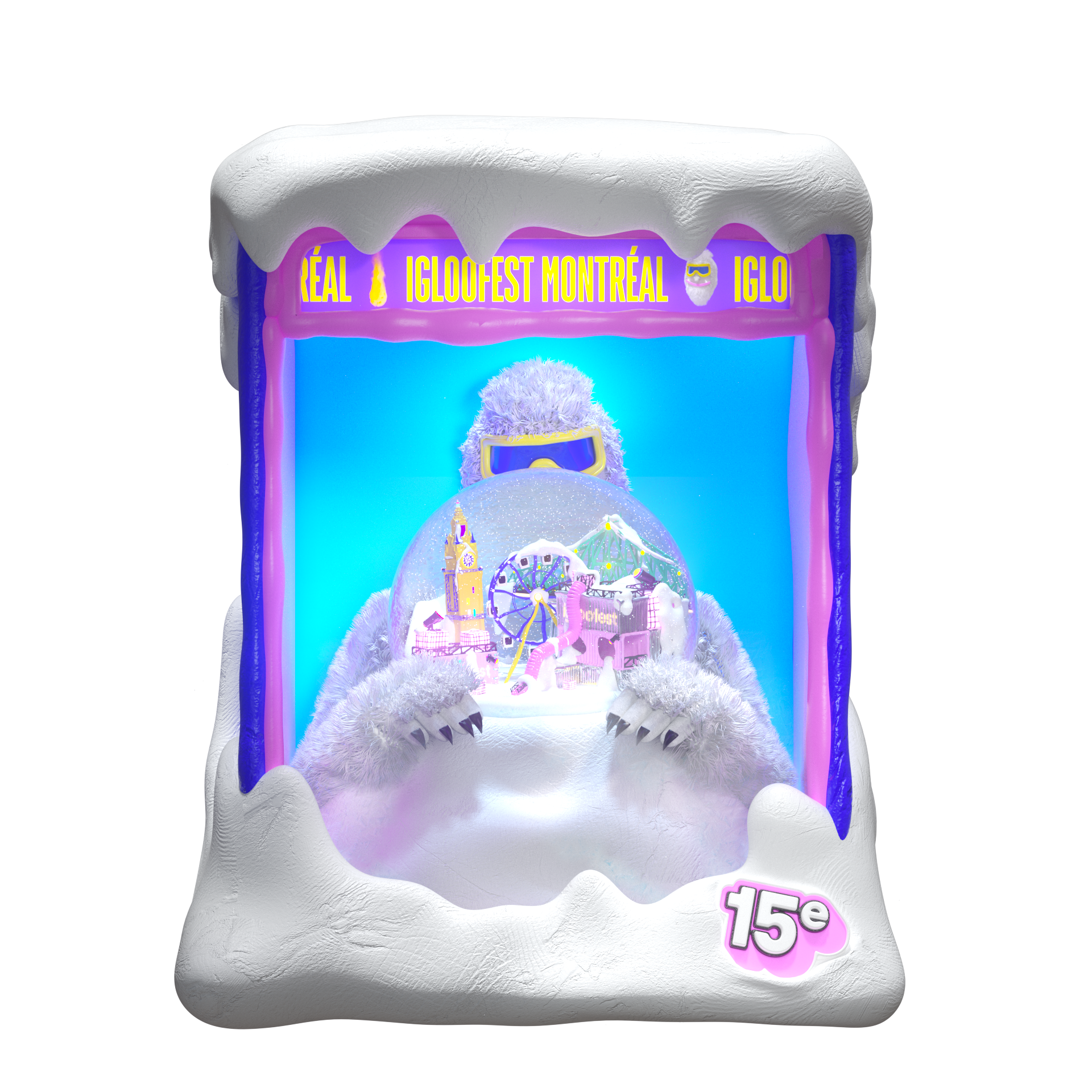 To claim your NFT, follow the link below. Enter your email address and your crypto wallet address if you have one. Press submit and the NFT will be transferred to your wallet.

PRIZES
A trip to Igloofest Québec for you and a friend, including 3-day passes to the festival, transport by train, two nights at the Hilton QC hotel and a pair of Igloofest tuques.

A pass for Piknic Electronik's 2023 season.

Free entry to one of our Après-Ski events, the official Igloofest after parties on Fridays and Saturdays following the main festival event.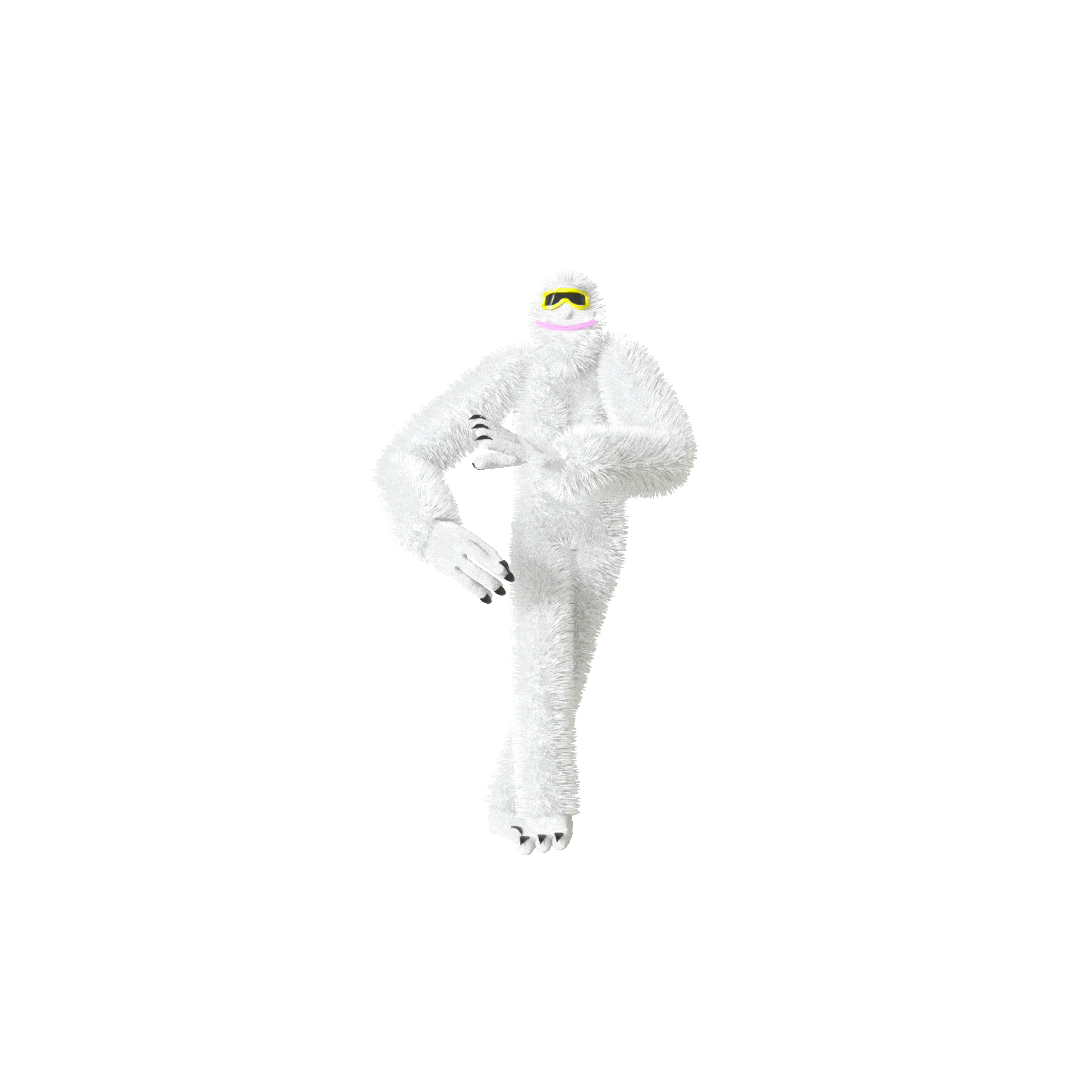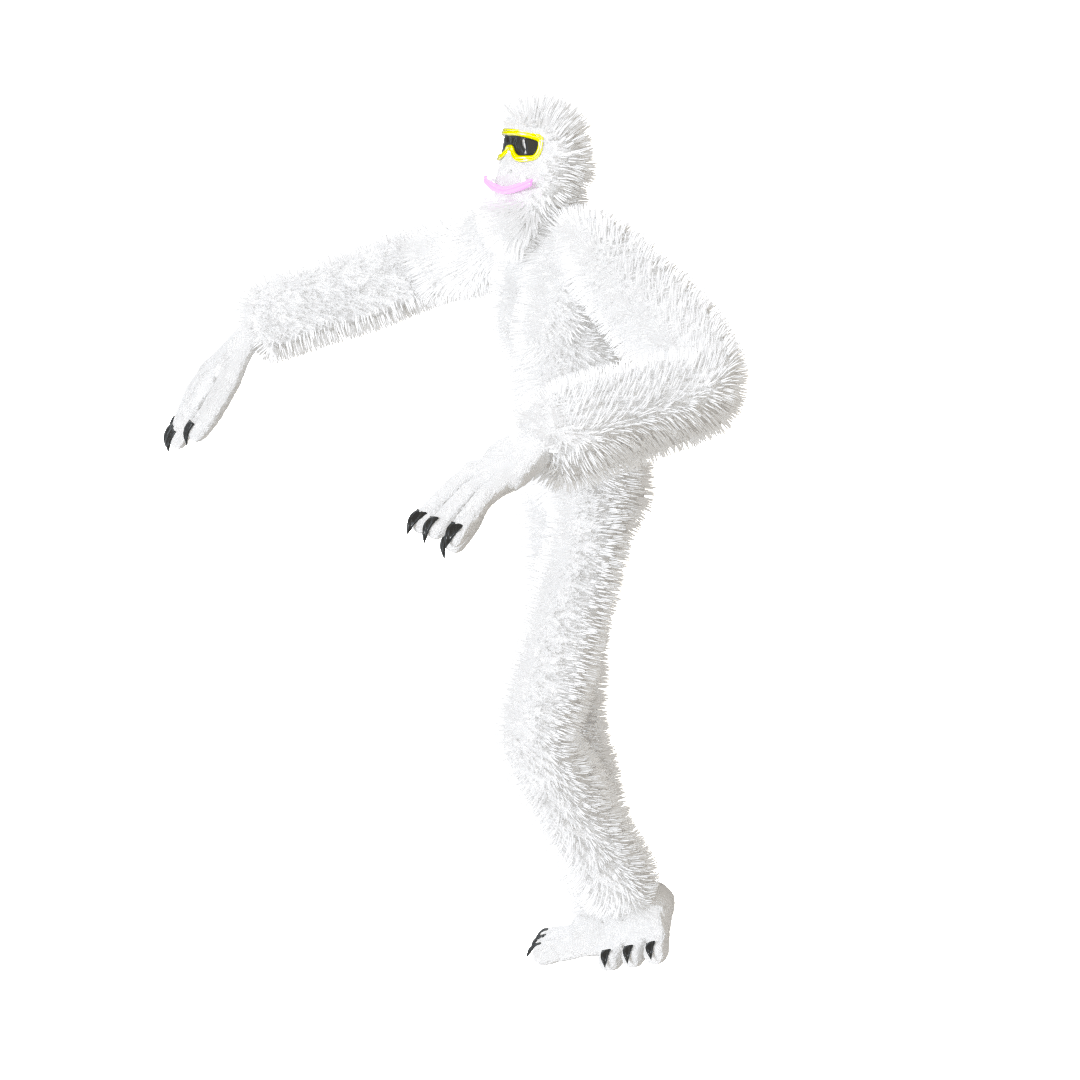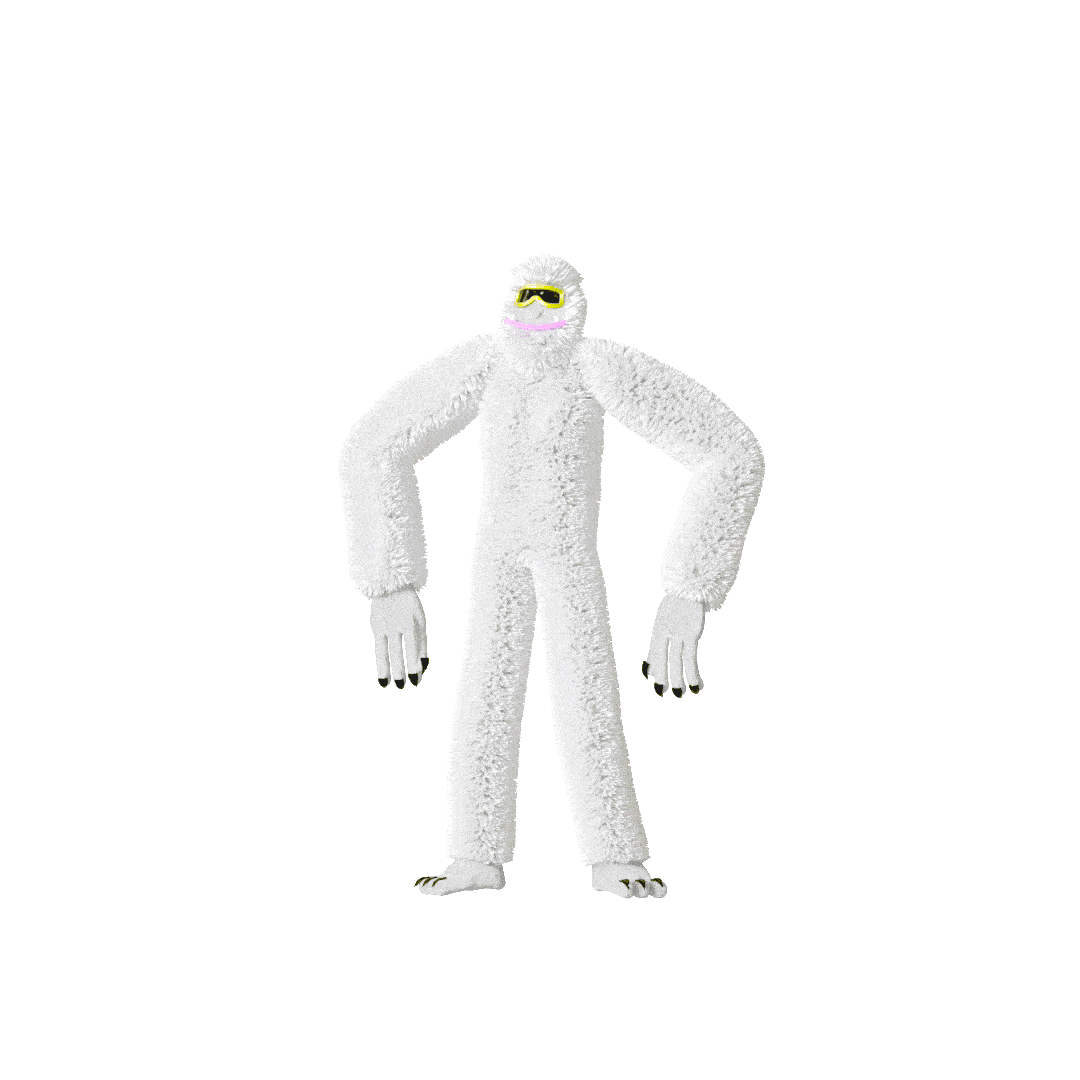 How to participate
You're new to the world of NFTs and you're not sure how to claim your Yeti? No worries. Here are some easy-to-follow instructions so you can claim it in no time.

Download the Coinbase Wallet app from the App Store or Google Play

Open the app and follow the steps to create a new wallet

Copy your Ethereum address. You can find it by going to "Receive"

Enter your email and your Ethereum address in the IYK claim page

Voilà, you now own your first NFT! You'll be able to see it in your wallet in a few minutes, once the transaction has been completed.
FAQ
What is an NFT?

NFT stands for non-fungible token. It is a one-of-a-kind digital token that can be transferred or sold between users. These tokens can represent just about anything, and they use blockchain technology to prove ownership. Sometimes they are associated with a digital image, GIF, or song. Sometimes they are used to give you access to a certain experience, online or offline. Their monetary value fluctuates depending on their rarity, associated utility, and market demand.


What is a Wallet?

A wallet is a digital repository for your NFTs. Each wallet has its own address, a string of numbers and letters that serves to identify it on the blockchain.

What if I don't have a Wallet?

No worries. You can simply enter your email address and you will receive an email from which you can claim your NFT within seven days.

To create a wallet and properly claim your NFT, we recommend that you use Coinbase - available as a mobile application.


How do I submit my wallet address on IYK?

To claim your NFT on IYK, you will need to copy your Ethereum wallet address; a series of numbers and letters starting with 0x.

Here is an example: 0xd8dA6BF26964aF9D7eEd9e03E53415D37aA96045

If you have a Coinbase wallet, you can simply enter your identifier which ends with cb.id, as it will redirect the transaction to your wallet.

If you are using another wallet (such as Metamask or Rainbow), you can typically find your address by finding the receiving function in your app. Make sure to choose an Ethereum address.


How do I view the NFTs I have collected?

You should be able to see them within your wallet application. Alternatively, searching for your wallet address on OpenSea will display any tokens associated with your wallet.

Do I need to have cryptocurrency to participate in this contest?

No! We are giving out these NFTs for free.


How are winners selected?

Winners will be selected on a weekly basis based on how many different NFTs they have collected. Each individual NFT you collect increases your odds of winning a prize. We will notify winners by email.


Aren't NFTs bad for the environment?
Friendly yeti tip... don't miss out
Subscribe now!