Article  
WEEKEND 1 REVIEW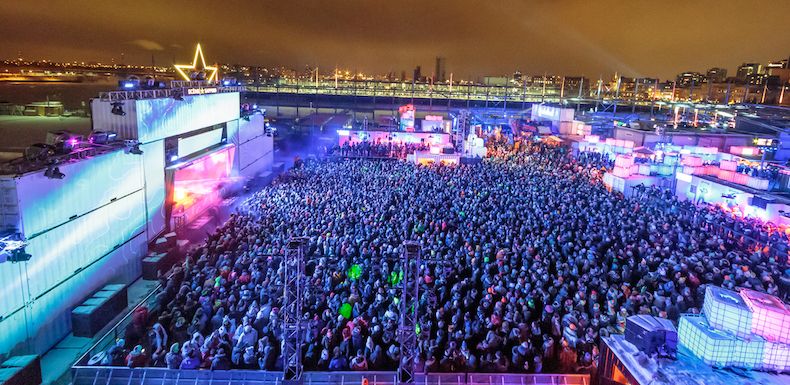 What opening weekend. We still don't know if we'll recover. Honestly, it was amazing! So many of you came out (nearly 25,000), the music was good, you were beautiful and we were especially pleased to reunite and party in the heart of the Old Port. That was good.
Our best moments of Weekend 1:
1. Beast and Beat
If you're not aware, Beast and Beat are the names of our famous yetis. They're also a bit like the faces of this 10th edition of Igloofest. Perhaps you've seen them before in our videos, at the Biodôme, the Planetarium and Bowling? In short, they will be with you every night of the event. Go say hello. You see, they're pretty friendly for two abominable snowmen!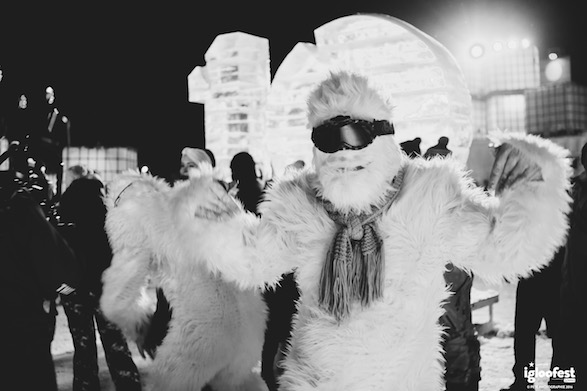 Photo : Pété Photographie
2. Bonhomme Carnaval at Igloofest
Because two yetis it was not enough. We had a big visit from Quebec City this weekend. Let's just say that our friend BONHOMME did not gone unnoticed in the crowd. Everyone wanted to grab selfies. We took our picture too, with our four founders and yetis. Beautiful. Anyway, glad to have met you, Bonhomme. See you in Quebec City in not so long ;)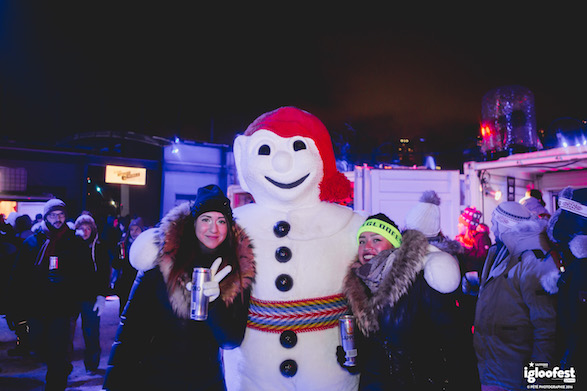 Photo : Pété Photographie
3. RYAN Playground. Quite simply.
RYAN Playground opened this 10th edition of Igloofest on the Sapporo Canada scene. The Montreal artist has set the bar high early in the evening. For those who had heard NORTHMIX, let's say she went in a more festive direction for her Igloofest set. RYAN, we love you! <3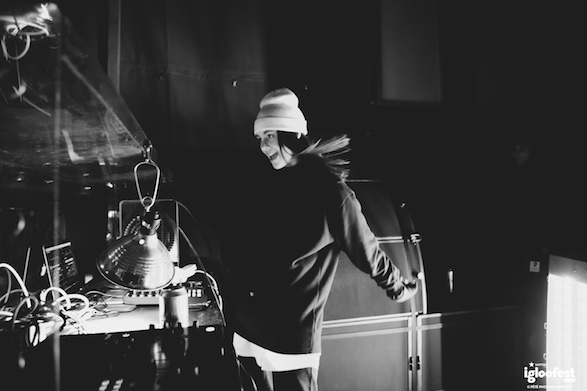 Photo : Pété Photographie
4. Bonobo and his completely captivating music
Thursday's evening ended on the beat of the highly anticipated Bonobo. As expected, everyone was in a trance and no one wanted the moment to end. We had our eyes closed and it looked like we were leaving for an enchanted forest on another planet. It was too good.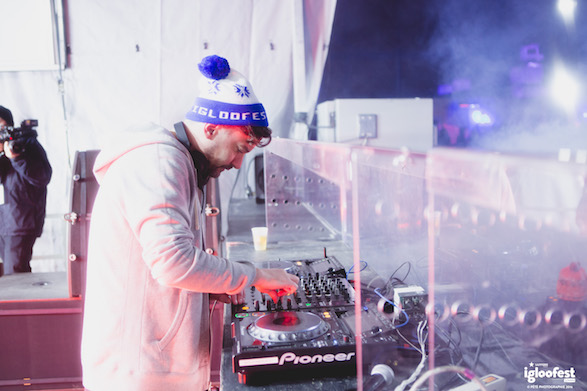 Photo : Pété Photographie
5. Lexis and Dr. Love
On the Videotron Mobile stage, the UK Garage Forever evening with Lexis and Dr. Love was a great success. It's not just about dancing. If you were there and you haven't had enough, listen again to their promo mix!
Photo : Peter Larsen
6. David Bowie tributes
There was nostalgia in the air this weekend. We had the right to not one but two tributes to David Bowie, this great man of music who died earlier in the week. #ziggystardust On the one hand, Bonobo finished his set with hit "Let's Dance". For her part, Misstress Barbara began her set of hard techno with a mix of the same song that she'd prepared especially for Igloofest. We were trippin'.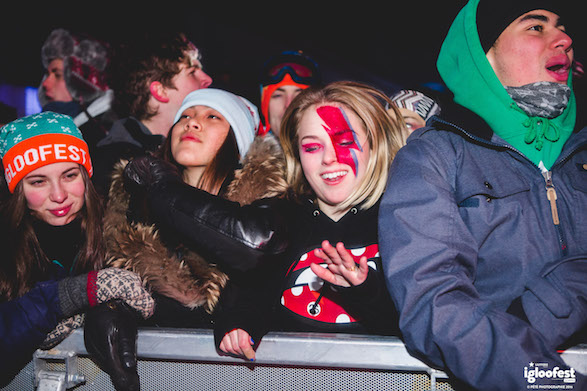 Photo : Pété Photographie
7. Misstress Barbara, celebrating a 20-year career
Saturday was a great moment. Misstress Barbara celebrated the 20th year of her career at Igloofest. We decided to highlight this with a small tribute before her set by showering her in champagne. Later, she conquered the crowd with one of her off-the-hook performances. It seems she has 20 years of experience!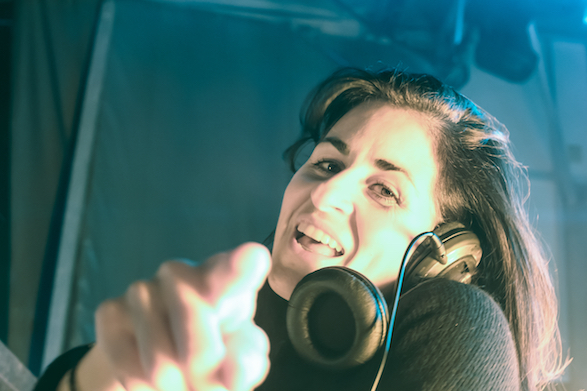 Photo : Miguel Legault
8. Mado Lamotte is all ready for Igloofest
If there's one person who understands the theme fur madness well, it's Mado Lamotte. Our favorite drag queen unveiled her outfit for the evening on his Instagram account and even said to be ready to party. We know that you work weekends, Mado, but you'll have to take leave and visit us! No choice.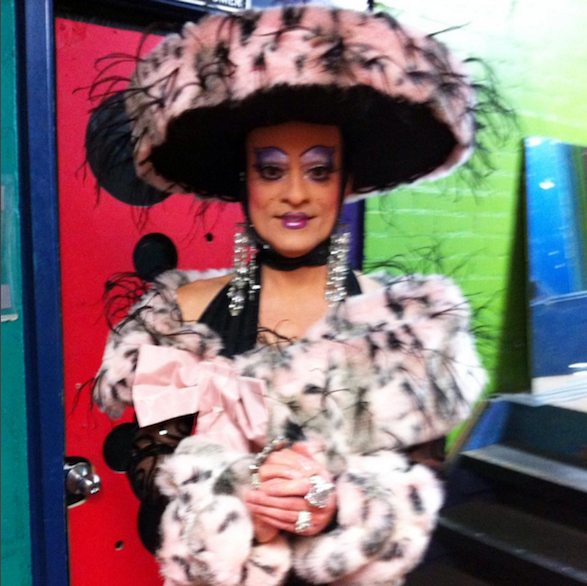 9. Our top tweets
On Twitter, we even talked in haiku: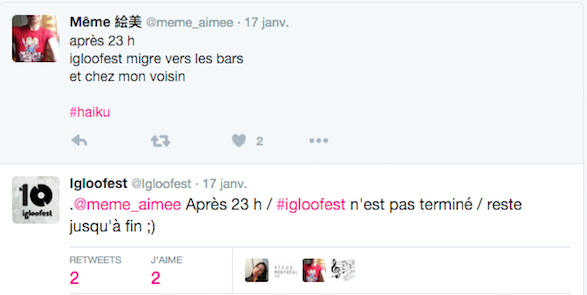 We've also launched #potinigloo. The famous hashtag where your most juicy stories come out:


We're not ready to be finished, warriors. We've just begun. Another three weekends in this 10th edition. Till Thursday!


Friendly yeti tip... don't miss out
Subscribe now!