Article  
The perfect winter warrior guide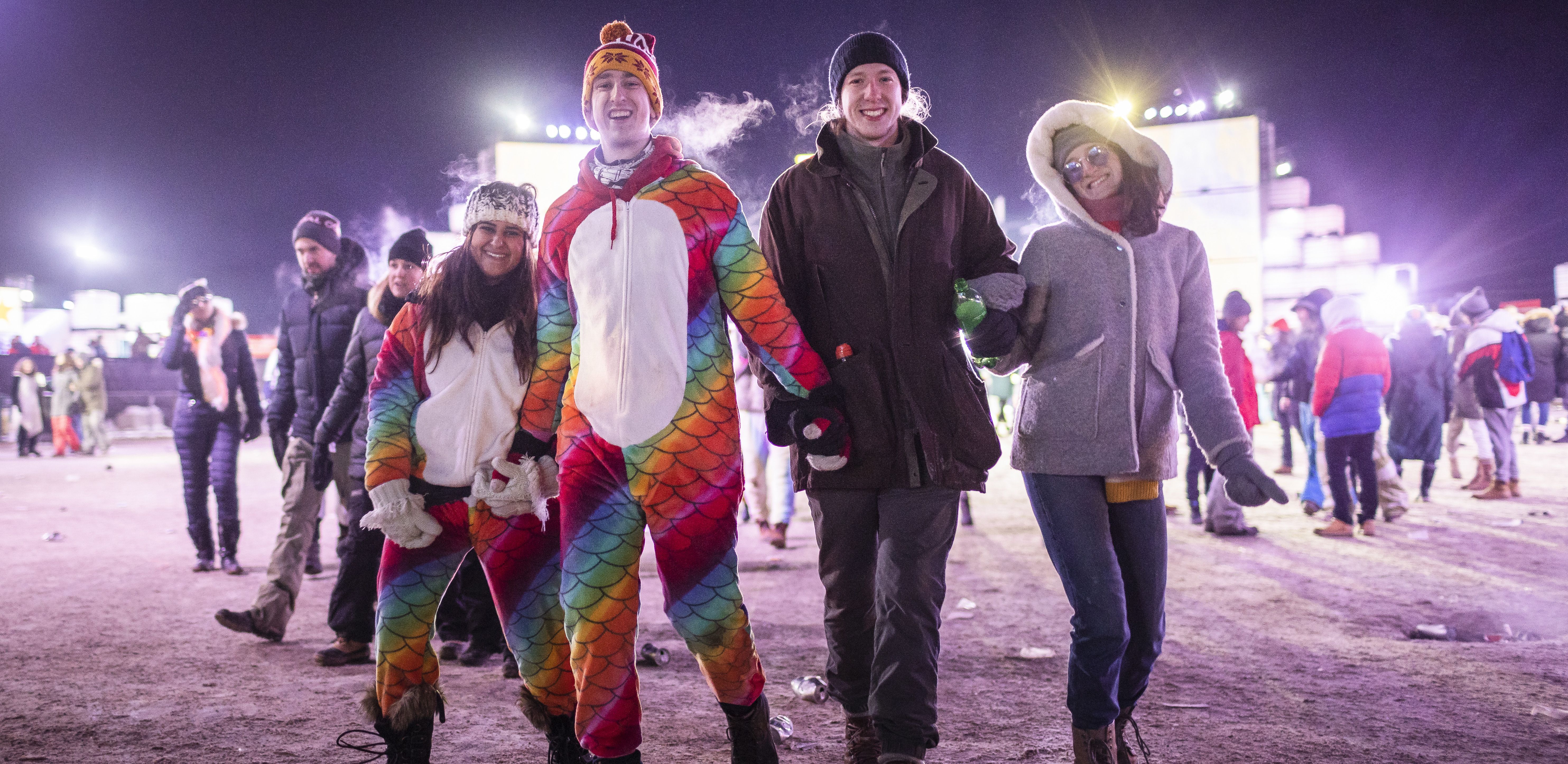 The coldest festival in the world is upon us and we are starting to get really excited. YOU'LL STICK TO IT! This incredible line-up will for sure make you dance non-stop for the next four weekends.
Even if it's your first Igloofest or 14th (yes, it's already been fourteen years), we are here to help you become the perfect winter warrior! To make the most of your evenings, there are a few steps to follow before D-Day.
So without further ado, here is the perfect winter warrior guide :
1.  Iglooswag
Nothing makes us happier than to see you proudly wearing your Iglooswag! You can shop it now on our website, or buy it directly at our Igloofest boutiques. Ribotti Vintage also allows you to rent, buy one pieces, or many other retro items. Visit their website www.ribottivintage.com, and follow them on Instagram @ribottivintage to learn more.
Once again, there will be a different theme every weekend, click here to find out all about them!
2.  Tickets
We strongly advise to purchase your ticket in advance. You'll be able to download it on your phone #letssaveearth to have access to Igloofest. If you don't have it yet, you can purchase it here!
3.  Valid ID and money
Just like every year, Igloofest is an 18+ event (except for the 23rd and 30th of January that are 16+)! Make sure you have your ID with you, and an accepted form of payment if you wish to use to buy drinks, merch, food… all of the above!
4.  Transport
We highly recommend that you plan your trips ahead of the event, especially if you end up the night tipsy ! We recommend public transportation, it's greener and safer! Hello Champ-de-Mars station! #responsiblepartying.
5.  Playlist
Nothing will put you more in the mood for Igloofest 2020 than our official playlist, that will also allow you to discover new artists. Click here to subscribe, and prepare your best dance moves!
6. Afterparty
You want to keep partying after Igloofest ? We have your back! This year, you can keep dancing at Newspeak, New City Gas or Velvet.
7. Rules
Psssst, to avoid unpleasant surprises during the search, please take time to read the rules!
Follow us on all our social medias to stay tuned @igloofest_mtl, and for all your questions, visit our website's FAQ!
The Yetis can't wait to see you !
Friendly yeti tip... don't miss out
Subscribe now!