Article  
WELCOME TO THE NORDIK VILLAGE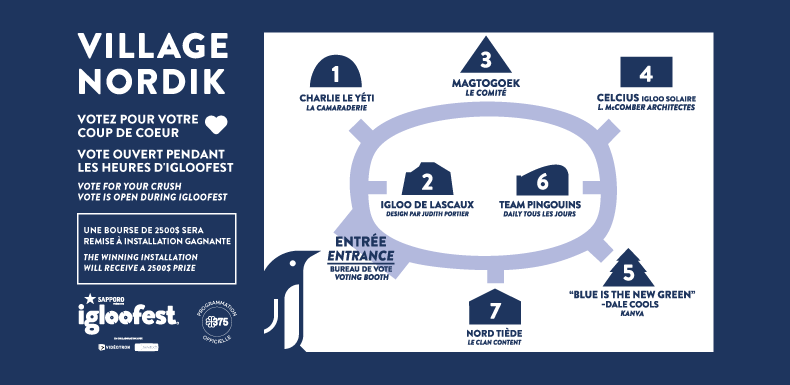 The Nordik Village is an interactive space created by seven Montreal design firms each presenting their vision of northern winter living, and it's accessible as of January 12th. YAY!
Open at all times from January 12th to February 19th as part of Montreal's 375th anniversary Hivernales, this enchanting village completely embraces the magic of Quebec winters!
You can vote for the most original and well thought out space, onsite or online, throughout the entire Igloofest season. Do it. Do it before you go out and dance. ;)
A 2500$ prize will go to the design firm with the most votes.
Get yourself to Place des Vestiges and get ready to be thrilled!
FREE!
Where→ Place des Vestiges
When → At all times from January 12th to February 19th 2017
Friendly yeti tip... don't miss out
Subscribe now!