Article  
WEEKEND THEME #4 | JUNGLE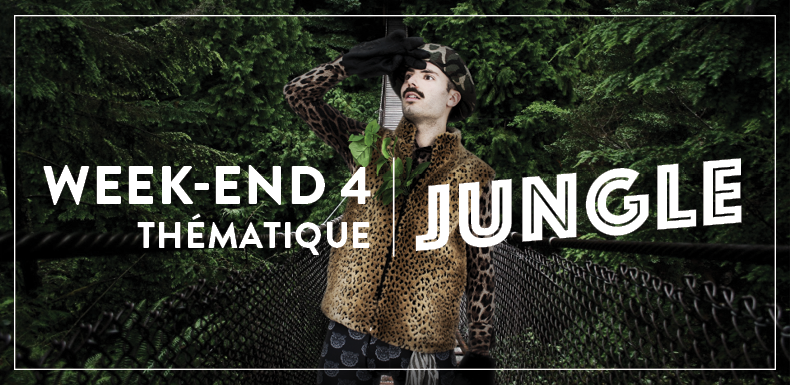 To finish this Igloogest edition in style, our last regular weekend of the season (February 2nd, 3rd and 4th) will feature a JUNGLE theme. We want to feel like it's The Jungle Book. Nothing less. However, you may want to dress up just a tad warmer than Mowgli to avoid frostbite.
Party safe, y'all.
The entire spectrum of jungle fauna is invited to the dance floor (and jungle flora too!).
We won't lie, the competition for this year's Iglooswag contest is fierce. We're blown away each week watching the utter madness you lot come up with (in a good way!). Don't forget to take your picture at our Videotron Iglooswag photo studio to participate! #iglooswag This is your last chance to qualify for the finals to potentially win a TRIP TO ICELAND!
Your turn now. We can't waaiiiitttt to see what you think up. #creativity #perseverance #iamjungle
Friendly yeti tip... don't miss out
Subscribe now!