Article  
WEEKEND INFO-PROG 3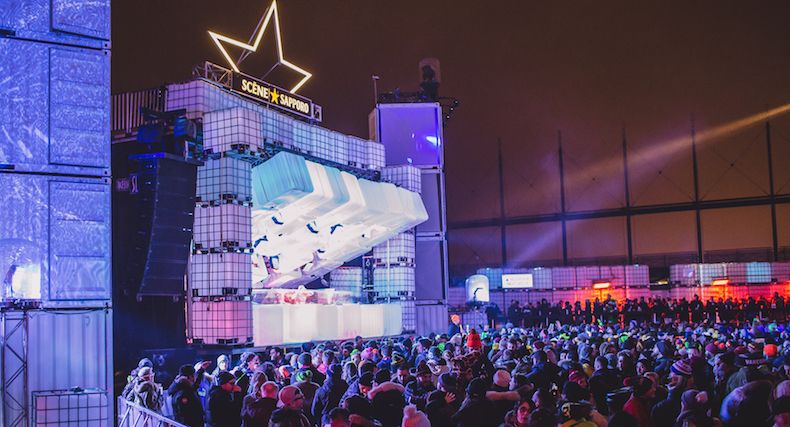 Thursday, January 26
The start of Igloofest weekend #3 is dedicated to banging House music with a futuristic edge. Local DJ Moody Jones will get the vibe going at the Sapporo stage, followed by LA-via- New York's Lauren Lane's soulful house sounds. But save some energy, because masked wonder Claptone will fulfill all of your groovy dreams with a headline set you won't want to miss.
At the Vidéotron stage, Saintwoods hosts a night of next level hip hop, featuring local trendsetters Nana Zen, Planet Giza and Da-P's broken beat quantum leaps.
Friday, January 27
Vive La France! Tonight's Sapporo stage is dedicated to extraordinary French creators. Saint Tropez' Oniris will present a forward-thinking vision of techno that's sure to get the night started on the right foot. Next, get ready for an extended set from the legendary Laurent Garnier, a techno grandmaster whose continuous innovations in the genre will keep you enraptured for a 3 hour set!
Over at the Vidéotron stage, it's all about that instrumental hip-hop as Moto Made takes control to present Noo-Bap and Grandbuda's unique flair.
Saturday, January 28
For our third Saturday, we're presenting the future of House! After Toronto duo City Kid Soul start things off with a funky touch, Poland's Catz 'n Dogz will deliver the bump n' flex you crave. Then, Bristol's Eats Everything will continue on a house vibe, delivering some bass-heavy goodness that will end your weekend in style.
Over at the Vidéotron stage, Astropolis have cooked up something special, as France's Sonic Crew will take the reigns ALL NIGHT LONG with their unique techno vibe.
Friendly yeti tip... don't miss out
Subscribe now!