Article  
WEEKEND INFO-PROG 2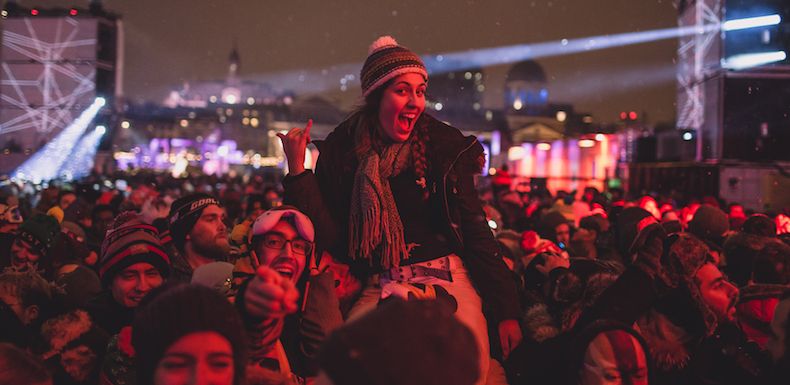 Thursday, January 19
If you love funk, you won't want to miss the Sapporo stage when we kick off our
second week of 2017! Local production maestro Robert Robert will get our bodies
moving this Thursday evening, before Will Clarke B2B ARDALAN take us on a
journey through the bass-heavy side of House. Then, the legendary MK will touch
down to deliver the most soulful of jackin' beats.
Over at the Vidéotron stage, get ready for lift-off when Trash Family's Ozias B2B
Digital Fire, KL.TZ, and Mr.Nokturn deliver the high-energy electro you're craving.
Friday, January 20
Ready for the weekend? We hope so, as we'll be bringing the party! The winner of
our Igloobeat Sapporo contest will start the night before Mind Against combines
the roots of House and Techno into a potent musical stew. Finally, Josh Wink and
Steve Bug will perform a massive back-to- back set to rapturous crowds, combining
House classics and new school anthems.
The Vidéotron stage will feature the techno leanings of Montreal's Zepha, with
Atroxx B2B Mike Larry delivering a finale full of big booming beats.
Saturday, January 21
Our second Saturday wraps up with the deeper sounds of techno when Head
Nodders ignite the Sapporo stage, preparing us for French DJ Jennifer Cardini's
funk-filled vibe. Then, Chris Liebing, founder of Berlin institution CLR Records, will
bring the night to a crescendo, ensuring Berlin fans get their hearts' desire.
At the Vidéotron stage, Neon presents a night of good times, when DJ Mayday
makes her return to her Montreal, delivering a set full of urban flavour, before
London-via- Canada's B.Traits headlines with high energy beats and bass.
Friendly yeti tip... don't miss out
Subscribe now!