Article  
THE PARTY KEEPS GOING WITH OFF-IGLOO NIGHTS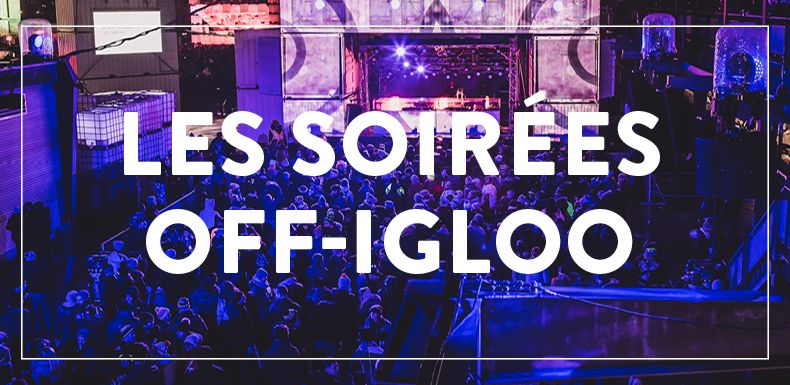 YOU THOUGHT IT WAS O-V-E-R?
Well, guess again!The party is never really over with us.
Igloofest's regular season is ending, but our magic will stick around two more weeks. We're redesigning the site to give it an intimate vibe and we're inviting you all to roll through the Vidéotron stage on February 10th,11th,17th and 18th because it's going to be NUTS!
BIG FRIDAYS FOR LOW PRICES!
We've got two surprise additions to our programming! Fridays 10th and 17th of February. #PARTY You can buy a ticket WITH or without a tuque (starting at 10$) HERE.
Psssst! 5$ for an Igloofest tuque*, what a deal! ;)
*tuque of your choice, from available models
Friday February 10th
Tommy Kruize + High Klassified & friends
Friday February 17th
IleSoniq X Off Igloofest: Thomas Jack 
FREE SATURDAYS!
As announced a while back, right after our amazing Nordik Games and a screening of Slapshot, you'll have even more opportunities to dance the nights away! These events are FREE, so invite ALL your friends!
Saturday February 11th
Moonshine @ Off-Igloo: Branko, Poirier & Bonbon Kojak
Saturday February 18th
High Food @ Off-Igloo: Le Matos (live), Ponsolo & Ledisko, HATCHMATIK
These Off Igloo nights are open to music lovers of all ages!
See you then and long live Montreal's 375th and this NEVER ENDING edition!
#passion 
Friendly yeti tip... don't miss out
Subscribe now!