Article  
THE NORDIK GAMES | SATURDAY FEBRUARY 18TH 2017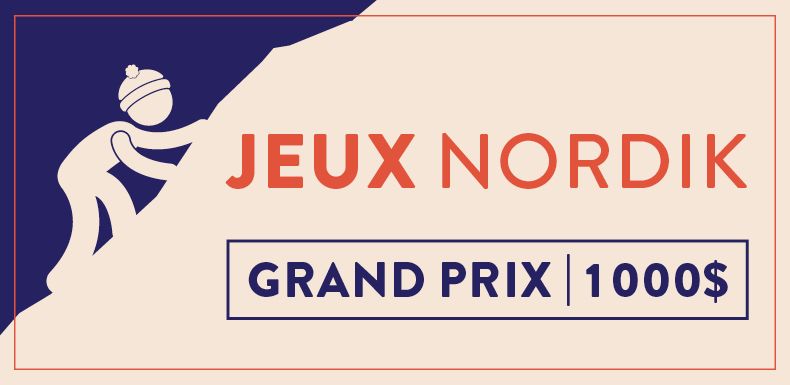 If you didn't get the memo, or live under a rock, we're proud to announce that for this special 375th anniversary of Montreal edition, Igloofest has added two weekends to its program (there is only one left!) In addition to the usual 12 crazy nights of music under the stars, we've prepared a fun-filled day of outdoor winter activities – for free!
Because it's our dear city's anniversary and because we take silliness seriously, we chose to celebrate this milestone with a crazy obstacle course highlighting the madness Montrealers go up against every day, come winter. The very first Nordik Games are a nod to our daily winter victories, a tribute to our Nordic way of life with a hearty dose of laughter and self-deprecation.
When:
Saturday February 18th, from 1PM to 5PM, the public will be able to test their mettle against Montreal winters and will be invited to cheer on the brave participants who'll take part in the organized competitions, starting at 2:30PM.
Who:
Ten teams of five people will face off in an obstacle course relay race. Nothing less. Who are these teams? YOU. (the registration period is now over)
What:
What are these obstacles you say? Seven magnificent challenges made for our winters.
Prizes: 
WINNERS WILL RECEIVE
1st PLACE – The winning team will receive 1000$ as well as the prestigious golden tuques.
2nd PLACE- The second place team will receive 500$ and will be crowed with silver tuques!
3rd PLACE – As for the third place team, they'll get 250$ and bronze tuques for all members!
All participants will receive an Igloopass for 2018!
(The will be a ceremonie on February 18th)


Challenge #1: Put up your car shelter
"What would Montreal's winters be without these instant car shelters that pop up every fall: on go, start assembling!"
Challenge #2: carry the bags"
Every hiver, coming back from the grocery store, bags in hand, is a challenge in itself. Across a perilous course, we'll get your heart racing!"
Challenge #3: Climb the mountain
"Does the phrase "king of the mountain" ring a bell? This redesigned version of the childhood favourite is guaranteed fun!"
Challenge #4: Control the kids
"Getting the kids in line come winter isn't easy. This challenge will put your patience and parenting skills to the test!"
Challenge #5: Playing in the alley
"Revisit your childhood… and your aim!"
Challenge #6: Dig out the car"
The name says it all: this challenge asks you to clear out a snow-covered car in record time. A winter classic."
Challenge #7: Go home
"Your car is stuck, the motor won't run and you're in trouble. A good push should get you going!"
Throughout the afternoon, there will be additional events for all in between the competitions (Carry the canoe! Swing the Christmas tree!, Grab your hats and pitch your boots!). Sounds good? See you on Saturday February 18th!
Friendly yeti tip... don't miss out
Subscribe now!