Article  
THE GREAT RETURN OF THE IGLOOSWAG CONTEST!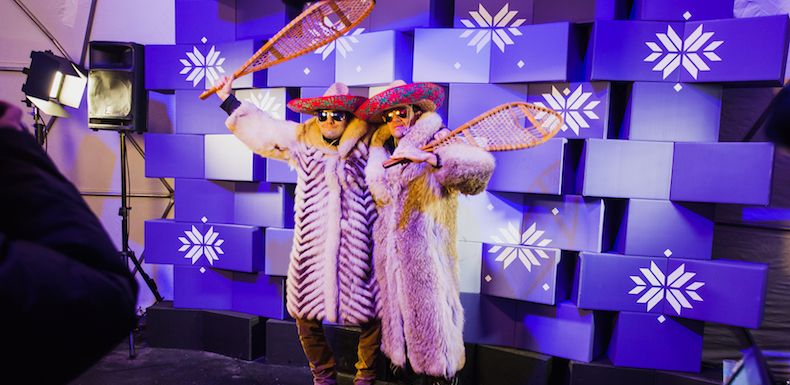 The arrival of Igloofest and our famous Iglooswag contest, in collaboration with Gros Blogue, go hand in hand!
We do not know if it's hotly anticipate don your end, but it surely is where we live. As tradition dictates, it's time to break out your best clothes and impress. Start preparing your swag now, and remember that imagination, madness and snowsuits of all kinds are the keywords for a successful look.
Whether you're solo or in a gang, just capture these winter looks in our photo studio. This year, the concept changes. Everyone can participate. Just find your picture on our Facebook page, tag yourself and share. You'll get a chance to win great prizes. Like a trip south. More details to come!
Ah yes, we'll say this as well, but if you're in the market for a one-piece, we've learned that this girl here has more than 40. She sells and rents. It could be interesting. #entrepreneur
Hey gang, see you in the photo studio at Igloofest. #iglooswag
Friendly yeti tip... don't miss out
Subscribe now!