Article  
INFOPROG 2020 | WEEK-END 4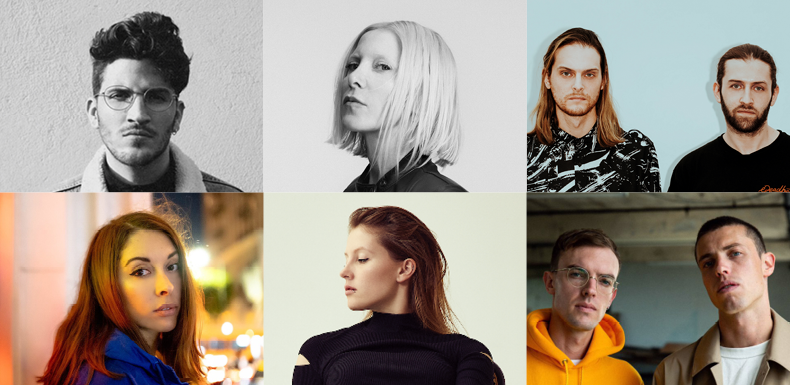 Yes winter warriors, we've reached the final week of Igloofest 2020… DO NOT put away your outdoor swag though, because we're going all out for these last three events!
THURSDAY, FEB 6TH
OFF-IGLOO
6:00PM - 11:00PM
BOILER ROOM
This Thursday, the world's coolest Boiler Room takes center stage for the final Off-Igloo evening! Broadcast live and direct to the entire world from an Igloofest site customized to the intimate specifications of this cult classic event, the bill will feature a selection of techno's very best and brightest: Vancouver's acid maven Overland, the singular vibemaker Danny Daze, Berlin superstar Ellen Allien, and the trance hits of yesteryear presented by Trance Wax. Music lovers, see you there!
FRIDAY, FEB 7TH
7:30PM - 00:30AM
ZEDS DEAD
For the festival's final weekend, we're taking things to a whole new level. Friday, heavyweight bass will be on the menu courtesy of Canadian duo Zeds Dead at the Sapporo stage. They'll be following up versatile futurologist EPROM and Montreal's own Michael Sparks, so the vibes will be hot and heavy from the very first drop!
To dance to a different, equally festive beat, head to the Vidéotron stage for bass house courtesy of Midnight Jacuzzi. Moses Belanger and The Holy will start the dance with a 1-2 punch before California's VNSSA, fresh off appearances at some of the U.S' biggest festivals, showcases her massive, floor-shaking sound: think Dirtybird or Dim Mak!
[CLOSING]
SATURDAY, FEB 8TH
7:30PM - 00:30AM
CHARLOTTE DE WITTE
Finally, we'll celebrate this 14th edition's final evening to the sounds of techno, with some of the scene's biggest stars, as Charlotte de Witte headlines this ultimate event. The great Matador will also be in the house, and Montreal's Kris Tin will have you dancing from the moment the gates open… come early!
The Vidéotron stage meanwhile, will be presented by nocturnal dance-experts 00:AM, beginning with Montreal's NAP and Vancouver's Syd Woz before we bring things to a close in style with heralded New Zealand duo, Chaos In The CBD.
Friendly yeti tip... don't miss out
Get the deets on this year's lineup.