Article  
IGLOOPROG | WEEKEND 2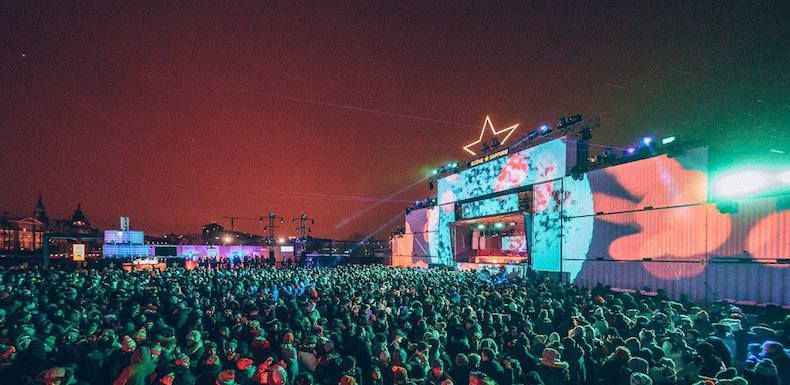 Thursday, January 21
Presented by V Télé
House music is the name of the game to kick off our second weekend in the Old Port. Starting up at 7:30pm, local DJ Cassandria Daiva sets the pulse for this Thursday evening, before handing over the decks to Montreal club legend Tiga at 8:30pm. Upping the funk dosage in the mix are The Martinez Brothers, who touch down at 10pm to headline the night.  Montreal's favourite son and the two brothers are fast friends, so who knows what could happen!  A triple bill of stellar VJs take care of your eyeballs: Azyl (7:30pm), TiND (8:30pm), and VJ Vincent Raineri (10pm).
Over at the Videotron Mobile stage, we're in for a bit of a treat, as Smalltown DJs (8pm), Sleepy Tom (9pm), and Grandtheft (10:30pm) grace the stage. On the visuals, VJ Zef (8pm) and Hugues Clément (10:30pm) have got you covered.
Friday, January 22
Presented by V Télé, in collaboration with Thump
To kick off the weekend, we explore some of techno's more fusionist strains. Local DJ Shaydakiss gets us started at 7:30pm with the genre's house-leaning side. French producer Rone is next at 8:30pm with a live PA of his French touch updates. At 9:30pm, Detroit stalwart Jimmy Edgar take us in the direction of the techno he's been soaking in as an expat amidst Berlin's nightlife.  Finally at 11pm, we go deep n' minimal with Russo-American DJ/producer DVS1 at the controls. Keeping the Old Port pretty are VJs Push 1 Stop (7:30pm), VJ Vincent Raineri (9pm), and Ma"(10pm). 
The Videotron Mobile stage has the Samouraïs des Jungles Urbaines crew on co-hosting duties for the night. Matheus and The Holy go back-to-back for the start at 8pm, with Cherokee stepping up at 10pm for the big finish. Cosmic hallucinations courtesy of VJs Cosmo Geo (8pm) and Video Girl (10pm)
Saturday, January 23
Presented by V Télé in collaboration with Ton Barbier.
The second weekend wraps up with an ultra-special showcase from Maceo Plex's Ellum Records. American act Odd Parents fires up the engines of the Sapporo stage at 7:30pm. The label boss himself steps in at 9:30pm to bring the soirée to its natural peak. Visual textures comin' atcha from VJ Binocle (7:30pm) and Baya (9:30pm)
At the Videotron Mobile stage, local party crew Moonshine sets up shop outdoors for a change with a hip-hop leaning line-up that features Bambii (8pm), Funkyfalz (9:15pm), and Pierre Kwenders (10:30pm). Lighting up the magic are VJs Ma" (8pm) and Boycott (9:15pm)
Friendly yeti tip... don't miss out
Get the deets on this year's lineup.