Article  
IGLOOPROG | WE 1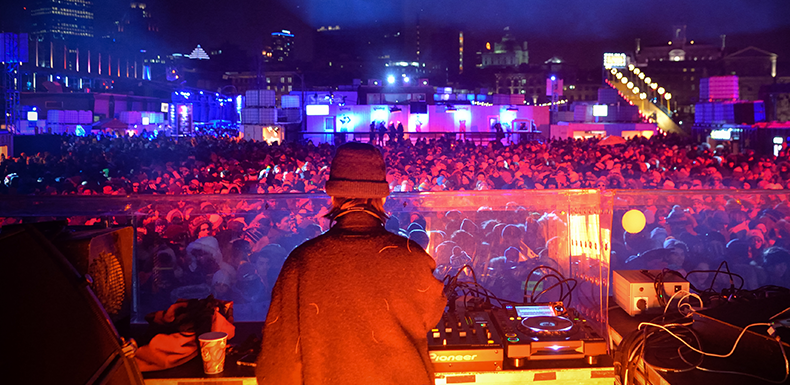 Thursday, January 12
The Sapporo stage kicks off our 2017 Edition with a variety pack of sounds, built
around a futuristic techno influence. The night begins with local light Deadlift's
bump and groove, before CRi takes over with his uniquely soulful house. Then,
Berlin's legendary Apparat will deliver a headline DJ set full of techno flavour.
At the Vidéotron stage, Montreal's V.RO will start the proceedings with the deeper
side of house and Cesar Romero will keep the adventurous vibe going in a tech
house style.
Friday, January 13
To start the weekend off right, Igloofest will deliver some truly outstanding techno
to get you moving. 8Day's Kris Tin will open the Sapporo stage with some dark and
daring vibes, before the one and only Carl Cox delivers over 30 years of dance music
experience across an exclusive 3 hour set to cap off an incredible evening.
The Vidéotron stage meanwhile, will feature The RawSoul, an expert crate digger
whose wildly funky selection crosses house, disco and beyond! Then, Miss Mee will
switch things up, taking us all on a journey through the deep and ravey.
Saturday, January 14
We're capping off our first weekend with an all-international line up, perfect for our
dance floor lovers. America's Lee K will warm up the Sapporo stage, followed by
house and techno perpetual motion machine Anja Schneider! Leading light of
soulful techno and Dutch trendsetter Joris Voorn will then take us home.
At the Vidéotron stage, Montreal's Lucie Lebel & Jeff Fontaine will join forces to
deliver the most minimal of grooves, before Amir Javasoul keeps things bumping
and techy in the headline spot.
Friendly yeti tip... don't miss out
Subscribe now!