Article  
Igloofête is back for a 3rd edition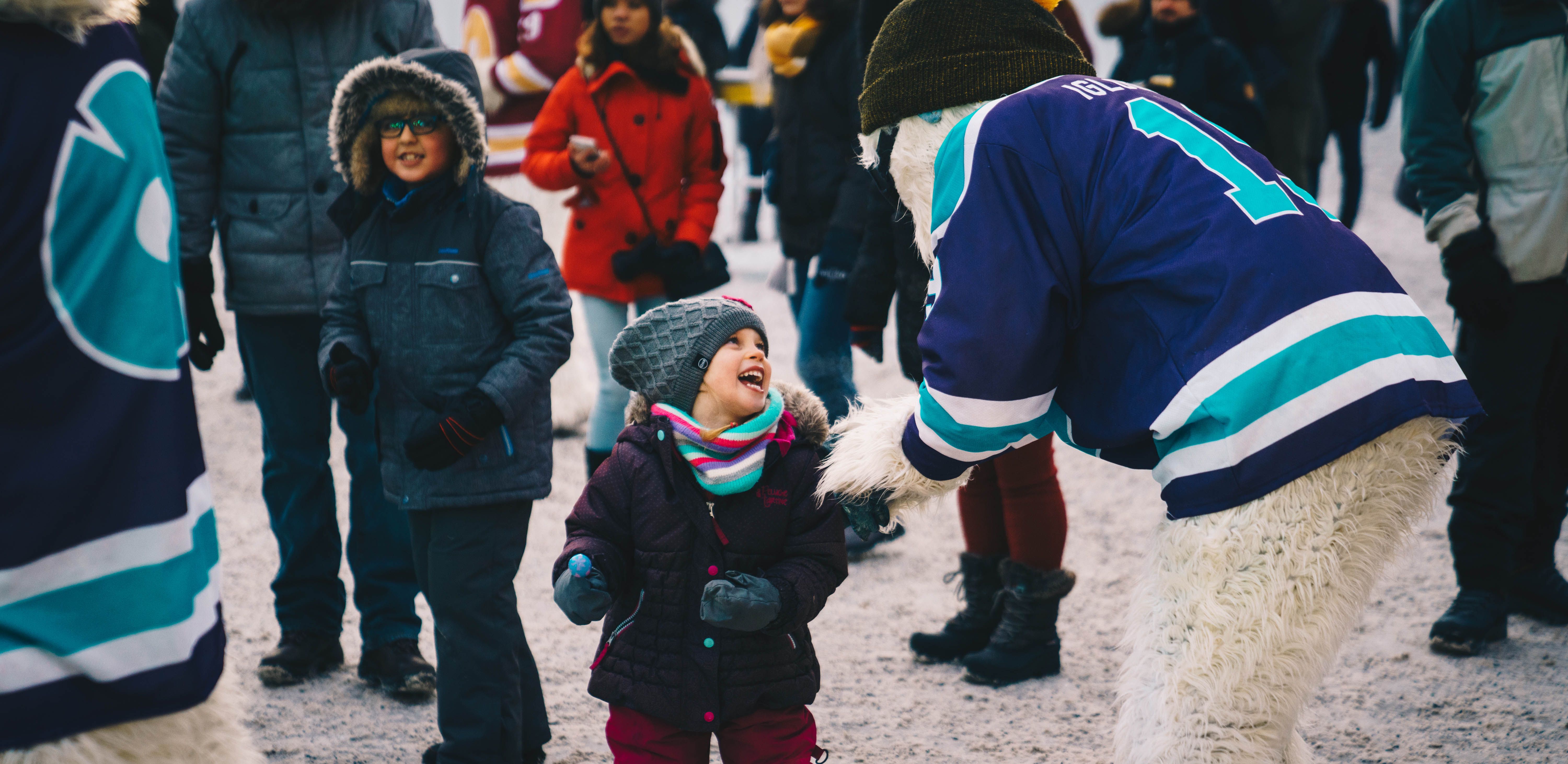 The 3rd edition of our free Igloofête day in collaboration with the Gouvernement du Québec will take place on January 25th, and it's the perfect occasion for our future winter warriors to discover Igloofest! Open to festival-goers of all ages, we invite you to explore Igloofest's behind the scenes with all your friends an family. Psssst, don't tell anyone, but the most curious among you guys will be able to find out about all the festival's secrets during a unique guided tour.
Being a winter warrior will definitely now make sense to you, as skill games and friendly competitions will be organized at the Igloovillage during this family day! Oh, the joys of winter! We're also spoiling you with the Sapporo Canada slide, National Bank' giant pocket game and arcade, that will surely amaze you. We highly recommend that you prepare your best war face, since you could win many participation prizes.
Line-up
Igloofête without music wouldn't be as festive, and from 2pm to 7pm, Robert Robert, Dead Horse Beats and Shaydakiss are going to make sure you dance 'till you drop!
All of Montreal's Old Port is part of the party !
For this special occasion, Igloofest invites all its neighbours, such as Patinoire du Vieux Port, Happening Gourmand, Musée du Château Ramezay, MTL Zipline and La Cabane à sucre Place Jacques-Cartier to join in on the fun through special rates and packages for the day. All details on discounts are here.
Mother Nature is looking to be in a very good mood this weekend, so you have now no reason not to come party with us!
📍 Quai Jacques-Cartier - Old Port of Montréal | 2pm to 7pm
Friendly yeti tip... don't miss out
Subscribe now!