Article  
IGLOOFEST 2017 PASSES ON PRESALE NOW!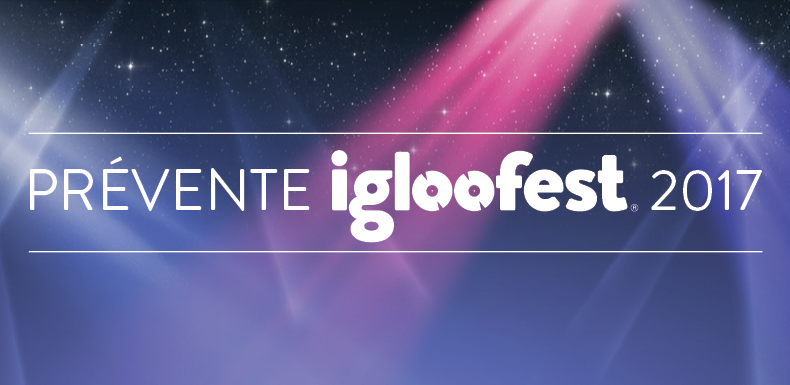 SURPRISE!
Since we've just announced the big fat program for our special 375th edition, we decided to do you a solid and launch the annual Igloofest pass pre-sale right NOW. Without telling the other team members. Crazy, right?! While you wait for the complete line-up to be unveiled on December 1, we're putting 100 $100 IGLOOPASSES on sale—this very minute! Are you getting excited? The pass is good for 12 wild nights of music under the winter stars—a real bargain for diehard Igloofest fans looking out for their wallets. (Christmas is coming, that's all we're saying…)
To get your pass, click HERE. First come, first served. #hurryup
PSSSSSST – At the time of purchase make sure that the address entered is the one linked to your credit card, otherwise you may end up with what we call a "bug."
Friendly yeti tip... don't miss out
Subscribe now!