Article  
IGLOOBOUTIQUE OPENING AND HOURS | JANUARY 4th 2017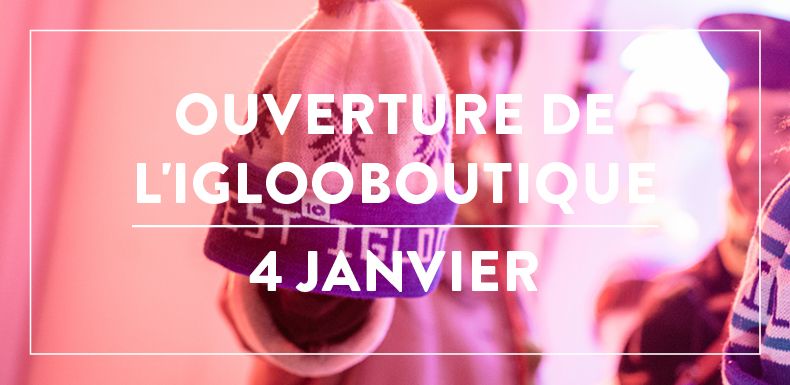 Dear Igloofest lovers, be ready because our Iglooboutique is coming back to downtown Montreal (1192 St Catherine St West, 2nd floor), Wednesdays to Saturdays starting January 4th. That's the designated spot to get your Igloopasses, Iglooweekend passes, Igloo4x passes, Igloovip access, tickets for the evening and of course, your MAGNIFICENT tuques!
And these are the opening hours, write 'em down:
Wednesday  2:00PM – 5:30PM

Thursday 2:00PM – 7:00PM
Friday 2:00PM – 7:00PM
Saturday 12:00PM – 4:30PM
Until then, don't forget that you can always purchase all of these options online via our website. Igloofest tickets always make EXCELLENT Christmas gifts!
Friendly yeti tip... don't miss out
Subscribe now!