Article  
HAPPY HOLIDAYS, GANG!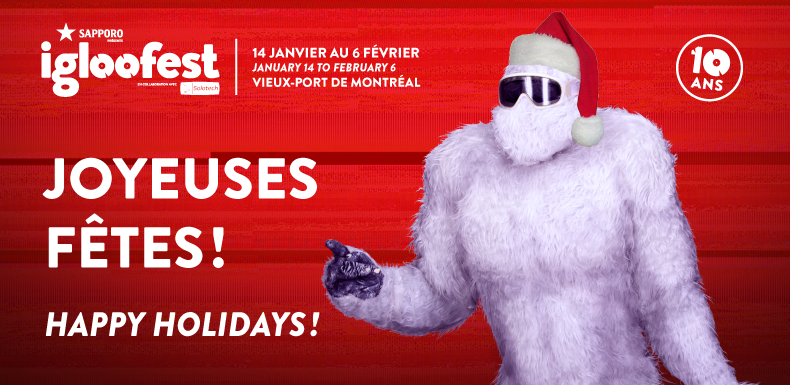 This is already the moment when we wish you a perfect holidays. With lots of fun times and love. And ideally with snow. Yes to a white Christmas. #crossedfingers. Give kisses to all your family from us and raise a glass to everyone's health. But rest up too, because in January the real party starts. We'll all have to burn off those calories on the dance floor #turkey #stew #fruitcake
Friendly yeti tip... don't miss out
Subscribe now!