Article  
DATES FOR IGLOOFEST 2016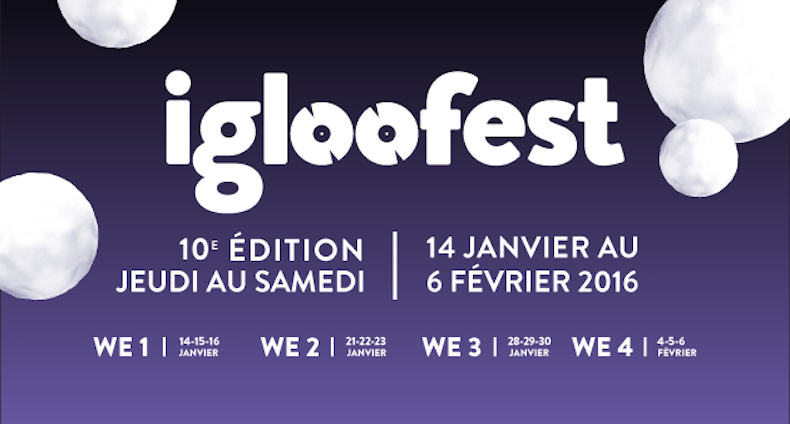 Yes, it's already time to think about the next edition of Igloofest! Find your toques and your snowsuits (ok, maybe not right away) because this season is our 10th ANNIVERSARY. While waiting for the snow and cold, take a moment to mark these dates in your calendar: Igloofest 2016 takes place from January 14th to February 6th on every Thursday-Friday-Saturday of the week. #savethedate.
Another important date for the calendar: December 3rd. Far off, yes, but it's the long-awaited moment when we'll unveil the programming for this anniversary edition. Patience is a virtue that works! Until then, be wise and make the best of fall. #winteriscoming
Friendly yeti tip... don't miss out
Subscribe now!