Article  
CHRISTMAS COMES EARLY FOR IGLOOPASSHOLDERS!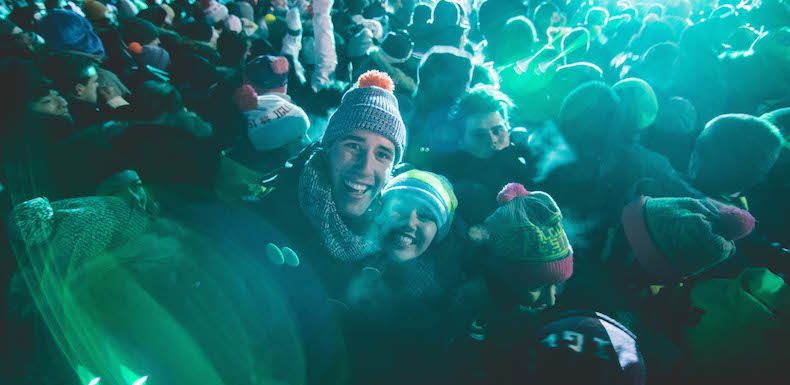 Dear Igloopassholder. You true ambassador. It's time to thank you for the honor of hosting you at 12 of the best winter evenings in town. And also because we love you, and you worth it. If you have not yet found a friend to accompany you in your crazy adventure, go do it now because we're letting you know that we're giving you 1 ticket to invite whoever you want, whenever you want!
Consider it a small gift falling out of the sky. If you've requested to receive your Igloopasse by mail, you will receive your ticket at the same time. Otherwise, you'll be able to claim your ticket and Igloopass at the Iglooboutique. #2birds1stone. Check the hours of our Iglooboutique.
Haven't yet purchased your Igloopass? Don't panic. There's always time to do it right here.
- The Igloofest team
Friendly yeti tip... don't miss out
Get the deets on this year's lineup.