Article  
BECOME AN IGLOOFEST DJ BY PARTICIPATING IN THE SAPPORO IGLOOBEAT CONTEST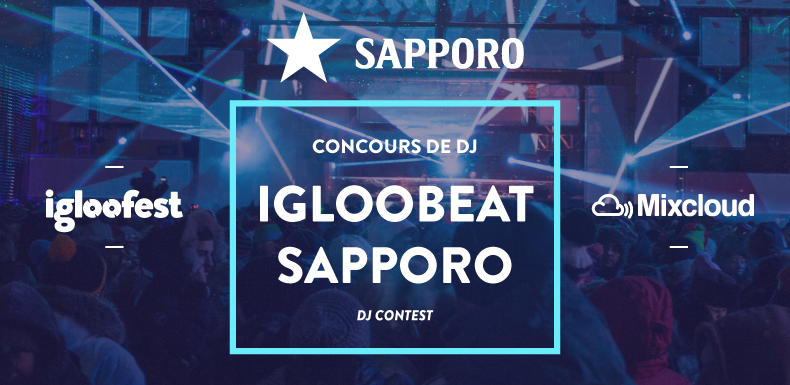 Did you get the memo? We've launched a crazy DJ contest with Sapporo Canada that's been taking place these past few days on the interwebs. It's called the SAPPORO IGLOOBEAT CONTEST. The kind of contest that may interest you if you spin beats and live in Canada. What can you win? The unique opportunity to be part of the Igloofest 2016 programming by playing an opening set on Saturday, January 30th (just before Gina Turner and Sébastien Léger). Nothing less.
Note also that the winning prize = also includes transportation for two (no matter where you come from in Canada), 3 nights at the W Hotel, $500 pocket money, a very warm winter coat and two VIP passes for the whole weekend! Livin' the dream or what?
To enter the Sapporo Igloobeat contest is very simple:
 make the best mix of your life (60 minutes)
 upload it on Mixcloud before January 5
 harvest the most "heart likes " to enter the second round (IGLOOTIP: using your social networks and word of mouth is strongly recommended to increase your chances of being the surprise guest of the evening.)
The big winner will ultimately be chosen by the Igloofest team.
For all the details, rules, and registration info, go for a tour of the Mixcloud contest page. It's pretty well explained.
So get over to your turntables, CDJs, or computers because January 5th is coming up! Don't miss the chance to make us dance at Igloofest on January 30th.
Friendly yeti tip... don't miss out
Subscribe now!