Article  
A LITTLE EXTRA FOR IGLOOPASS HOLDERS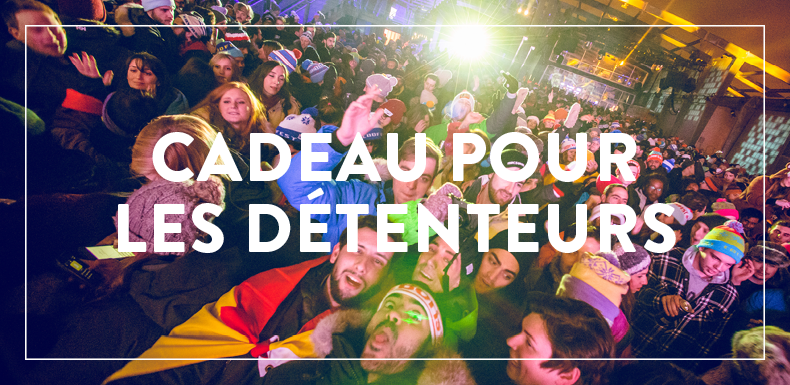 Since we got to reward our best, once again this year (in addition to access to Montreal's 12 best winter events) Igloopass holders will receive a pre-Christmas Gift: a FREE ticket to bring along a friend to ANY night of Igloofest! <3
While you decide which lucky friend gets to go, here's the deets: if you ordered your Igloopass by mail, you'll get your ticket along with it. Otherwise, come to our Iglooboutique starting January 4th to grab your Igloopass and your ticket. Two birds, one stone, as they say.
WHAT? You don't have an Igloopass? Sort that out ASAP by clicking HERE, amigo.
See you in January!
Friendly yeti tip... don't miss out
Subscribe now!