Article  
2019 IGLOO-PROG | WEEKEND 1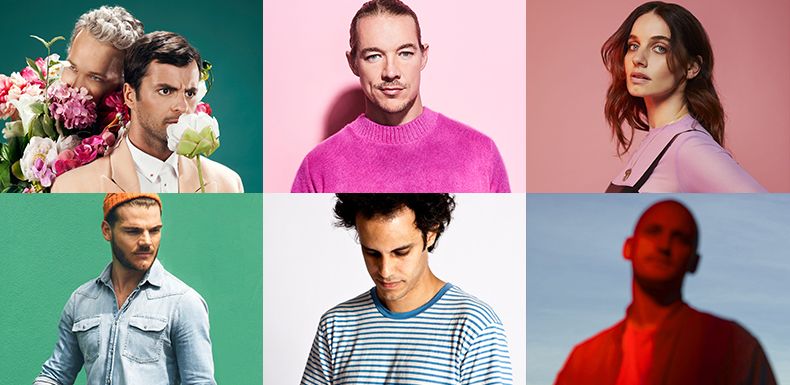 WEEKEND 1
Presented by National Bank
THURSDAY, JANUARY 17, 2019
POLO & PAN
Grab your tuque and get ready for a wild ride at the Sapporo Stage, as our opening night of 2019 features sounds from at home and abroad. Montreal's own Robert Robert will command the lift off, presenting his ultra-fresh take on contemporary dance pop, before Norway's Skatebård delivers exhilarating house grooves to take us into orbit. You'll want to save energy however, as France's Polo & Pan will take us out of this galaxy with their mastery of beats and melodies, in the first of many amazing headline sets this year.

At the Videotron stage, it's an all-Montreal affair as Montreal's nightlife queens Nymra & Sofisticated begin the proceedings, and MightyKat keeps the house music pumping. Guaranteed Piknic vibes and strong grooves, all night long!
FRIDAY, JANUARY 18, 2019
DIPLO | SOLD OUT
Are you ready to let loose? Because Friday the 18th is all about energy, and the Sapporo Stage will be sure to deliver. It all starts with Montreal's Shaydakiss, who'll be dropping everything from the swankiest of vogue beats to the bumping sounds your heart desires. Then, the fun continues with Australia's own Nina Las Vegas: her patented mix of heavyweight bass and next level club sounds is a combination that will leave your begging for more. Last but not least, the one and only Diplo will headline the evening, playing everything from electronic madness to tropical grooves that'll have the dance floor on fire! You won't believe your eyes (and ears)!
Meanwhile, the Videotron stage, partnering with Front Rite, will begin the evening with the techno rhythms of Montreal's Laurence Matte, before Nic Falardeau takes us on a journey through deep house, and rising international star Eagles & Butterflies take the energy sky high for the night's crescendo.
SATURDAY, JANUARY 19, 2019
FOUR TET
The last evening of weekend #1 will begin with the sounds of Montreal's Clickbait, who'll hit your eardrums everything from rap and R&B to breakbeat house to the freshest dancehall – come early! Next, local hero Jacques Greene will deliver a DJ set full of deep house goodness to get your body grooving, before electronica icon Four Tet caps off the weekend with a sumptuous mix of UK styles. Fun times, guaranteed!
At the Videotron stage, alongside partner NVA , anabasine will launch the festivities with his vision of techno, before passing the baton to fellow Canadian techno traveler Taraval. Finally, Brooklyn's Volvox will continue on a techy vibe, to conclude this awesome first weekend.
Friendly yeti tip... don't miss out
Subscribe now!