Article  
2018 IGLOO-PROG | WEEKEND 2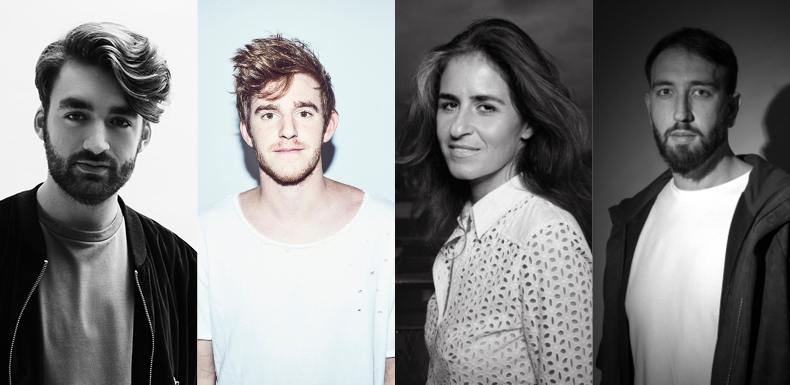 THURSDAY, JANUARY 25
NGHTMRE
PRESENTED BY MUSIQUE PLUS
We're starting Weekend #2 with some gut rumbling bass at the Sapporo Stage for this special 16+ edition of Igloofest. The fun begins with Izzy Vadim's low-end madness, which is sure to have your eyes wide and ears primed for more. Then local heroes The W4rriors rock the house with some of the heaviest, most high-energy electronic music out there today. Finally, the coup de grace, as LA's Nghtmre comes through to deliver his signature high-octane sound, for an extra heavy end to the night.
The Videotron stage will groove to a slightly different vibe as Montreal heavyweight Michael Sparks & Friends come through for a 3-hour extravaganza, sharing the best in futuristic bass music.
FRIDAY, JANUARY 26
OLIVER HELDENS
PRESENTED BY MUSIQUE PLUS
For Friday the 26th at the Sapporo Stage, we're bringing hometown hero Beatrix to open up the proceedings and get you moving to hip shaking beats. Next, Birmingham's Low Steppa will offer a unique UK take on soulful house and garage to get you moving, bringing classic rave into the future. Finally, Oliver Heldens will cap things off with his next level vision of house music, bringing his hotly tipped sound straight from The Netherlands. Get ready to party!

Meanwhile, over at the Videotron stage, Jesse Zotti will open the night before Kora takes over – an all Montreal fun session exploring the mellow, groovy side of dance music!
SATURDAY, JANUARY 27
MISSTRESS BARBARA
PRESENTED BY MUSIQUE PLUS
Saturday January 27th, the festivities will start early with Off-Igloofest, an exceptional FREE event taking place from 2PM to 7PM. For this special day, open to families and future festivalgoers of all ages who want to discover the magic of Igloofest, we're opening the site and even the backstage area to one and all. Visitors will be able to explore, play in the Igloovillage and enjoy the food vendors' extensive selection. Above all, everyone will dance to the music of Tupi Collective, Poirier and Tizi. It's the spark lighting that night's party!
For our second Saturday proper, the Sapporo Stage line up will begin with the sounds of Montreal's own Bamboo Hermann, whose vogue inflected beats will electrify everyone smart enough to come early. Spain's Rafa Barrios will follow that tough act up with high impact dance music of the first order, kicking things up a notch, before the one and only Misstress Barbara makes her traditional Igloofest appearance to the joy and wonder of her many adoring fans. Come give our queen the welcome she deserves!

The Videotron stage will start by moving to the innovative bass music of the West Coast's Xtine, a potent sound combining house, hip hop, trap and much, much more. Then Montreal's Or Room will come through with some darker techno stylings for the deep heads to dig into.
Friendly yeti tip... don't miss out
Get the deets on this year's lineup.