Maxime Corbeil-Perron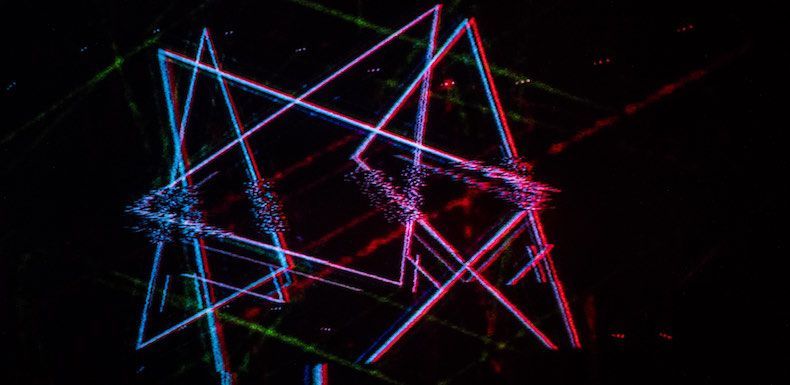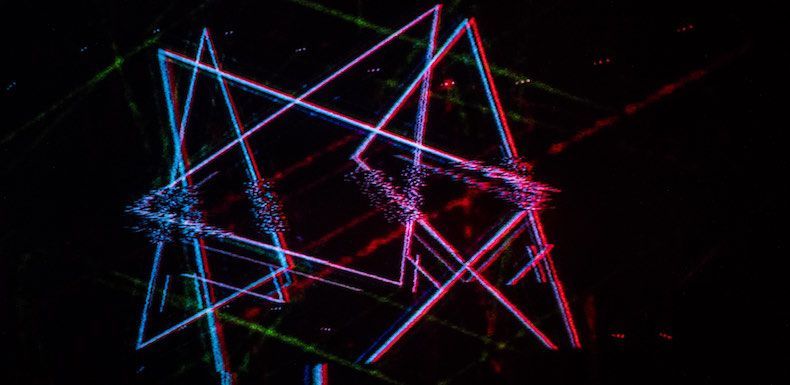 Biographie
Provenance

Canada
Maxime Corbeil-Perron is a composer and moving image artist whose work has been noticed by many international competitions and events. His work has been qualified as "pushing the boundaries of abstraction" (Silence and Sound, 2015) and "defying any explication or labelling" (La Folia, UK, 2015). A polymorphous creative with more than a decade of experience in music and digital arts, he now focuses on the possibilities of composition and audiovisual performance using optical technologies.

His work has been shown in over a hundred international events such as MUTEK (CA), Sound / Image (UK), ICMC/EMW (CN), Akousma (CA), Futura (FR), AVAF (GR), AIVA (SE), Contemporanea (IT), MUTEK_IMG (CA), Noisefloor Festival (UK), Diffrazione (IT), San Francisco Tape Music Festival (USA), ECHOFLUXX (CZ), Usurp zone5 film festival (UK, IN), VIZUÁLIS AKUSZTIKA (HU), Les Percéïdes (CA), NYEMF (USA), HEFF (USA), Sight Unseen (USA), Cairo Video Festival (EG), Computer Arts Festival (IT) et TIES (CA). His works have also aired on Radio ORF (AU) and The Canadian Broadcasting Corporation CBC (CA). He was an artist-in-residence for the creation of an interactive work at the Cluster Festival (CA) in 2015, and at Signal Culture (NY, USA) during the summer of 2017. His works have been distributed by Kohlenstoff Records (CA), Vidéographe (CA), Taukay Musicali (IT), Hardcore Jewellery (UK), Ambiances Magnétiques (CA) and Mikroclimat (CA).

As a composer, his music was recognized by the Destellos Foundation (AR, 2012), by Musicworks Magazine (CA, 2012, 2013), by the Jeux de Temps / Times Play competition (CA, 2011). His works were honoured with the medal of the Italian senate, and as a finalist at the biennal composition competition Città di Udine (2012, 2016). In 2017, he was the winner of the Euterke video Grant, awarded by the Société des Arts technologiques (CA), Elektra (CA) and Igloofest (CA). His work has been supported by the Canada Council for the Arts, the Conseil des Arts de Montréal (CAM), the Conseil des Arts et des Lettres du Québec (CALQ), the Socan Foundation and the Fonds de Recherche Québécois en Société et Culture (FRQSC).

Creatively, he has collaborated with a number of musicians, composers, improvisers and filmmakers, such as: Félix-Antoine Morin (in Political Ritual), Sonya Stefan, Guillaume Vallée, Karl Lemieux, Charles-André Coderre, Marie-Chantal Leclair, Montreal Symphonic Orchestra (MSO), Joane Hétu, Ida Toninato, Jean-François Laporte et Production Totem Contemporain, Boris-Dumesnil-Poulin, Émilie Payeur, Alex Côté, Émilie-Girard Charest, Alexis Langevin-Tétrault, Ensemble Supermusique, Jean-François Blouin, Line Katcho, Guillaume Cliche, Maya Kuroki and Fabrizio Gilardino (in Achrome), Jimmie Leblanc, Ryan Scott and the Continuum Ensemble (Toronto, Canada), et Sylvain Gagné (in Pélican Noir).

He is co-director, co-founder and member of the artistic committee of one of Canada's first digital experimental record label: Kohlenstoff Records. His implication as co-artistic director and administrative assistant also involves the experimental music label Ambiances Magnétiques and the digital music-label Mikroclimat. He is also a member of Vidéographe, Main Film, the CIRMMT (McGill), the Canadian League of Composers and the Canadian Electroacoustic Community.

Maxime Corbeil-Perron graduated (MA) with highest honours from Montreal's Music Conservatory, where he studied electroacoustic composition with Martin Bédard and Louis Dufort. He is currently a PhD candidate in sonic arts at the University of Montreal (CA) under the direction of Nicolas Bernier.
Friendly yeti tip... don't miss out
Subscribe now!