Article  
THE COLDEST FESTIVAL IN THE WORLD UNVEILS ITS LINE-UP FOR THEIR 15TH ANNIVERSARY EDITION!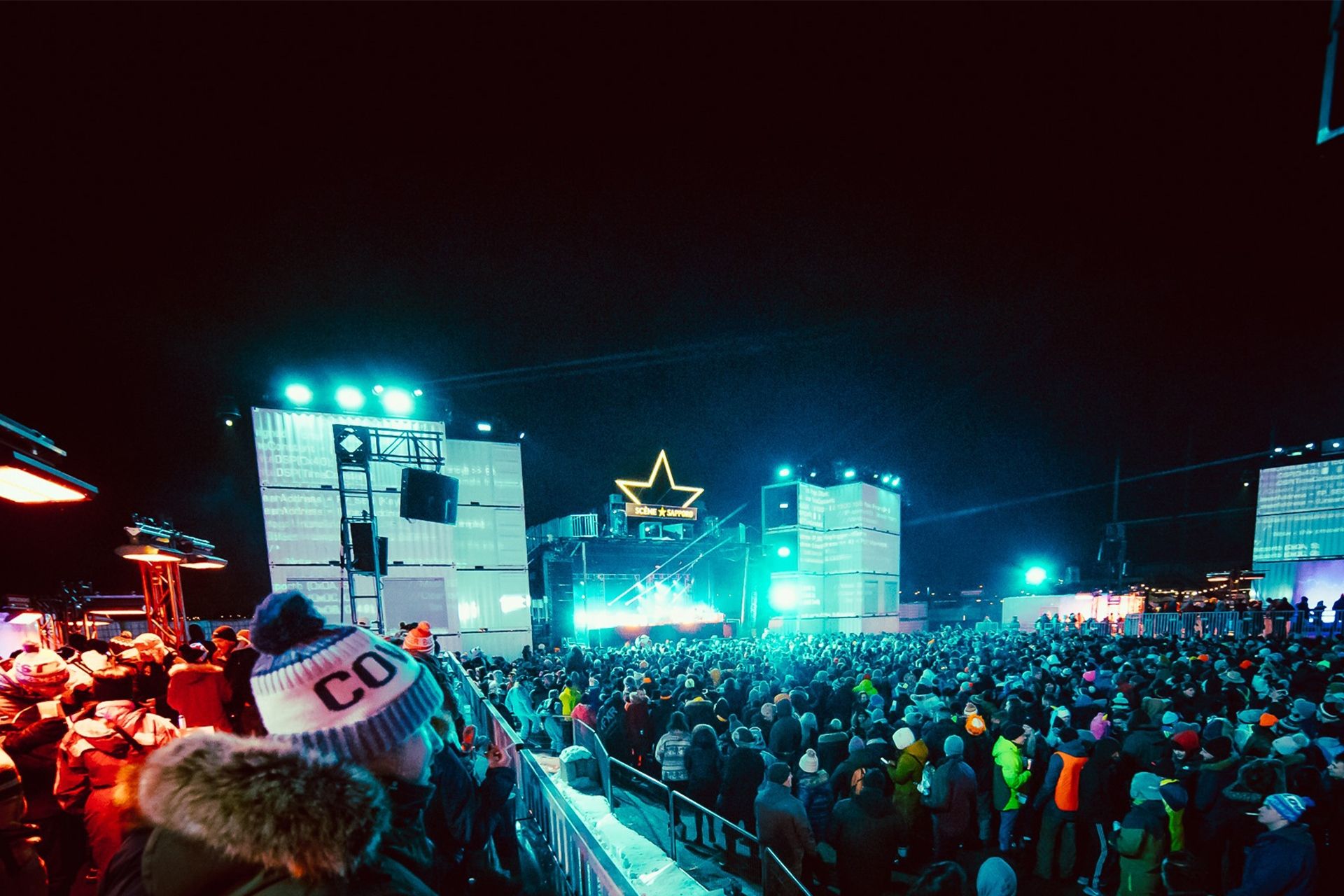 Anjunadeep, Blond:ish, Bonobo, Claptone, Diplo, Fatboy Slim, Gunna, Richie Hawtin, Sama' Abdulhadi, SCH… AND MANY MORE WILL BE ATTENDING THE HOTTEST PARTY OF YOUR LIVES!
Montreal, November 4, 2021 – From January 13 to February 5, 2022, Igloofest is back at Montreal's Old Port for a music reunion that's long overdue. Over four weekends, this abominable snow gang invites all Igloosapiens to enter its den in the heart of Montreal's Old Port to celebrate their 15thanniversary—the perfect opportunity to unleash all that pent-up energy to electro and hip-hop beats. It's the hottest party in town featuring the famous Igloofest yetis!
A LEGENDARY LINE-UP!
Igloofest will be kicking off their 15th anniversary festivities on Thursday January 13 with Bonobo—a British DJ and producer who's a festival favourite and ready to bring all the yetis out of hibernation! The following night, Berlin DJ Claptone will take the stage to warm up winter warriors alongside with Blond:ish. Then on January 15, Montreal bass trio Black Tiger Sex Machine and producer Apashewill close the first jam-packed weekend.
The following weekend, from January 20 to 22, French rap king SCH will light up the Old Port starting Thursday. Then on Friday and Saturday, Igloofest will host two giants of the techno scene: American DJ and producer Diplo (January 21) followed by Fatboy Slim (January 22).
The weekend of January 27 to 29 will kick off on Thursday with American rapper Gunna, followed the next night by dance-pop sensation Dillon Francis (January 28) who will get Igloosapiens moving to the collective beat that will take over the Old Port. The weekend will end with elite talent from British label Anjunadeep, including Ben Bohmer, CRi, Eli & Fur, Olan, and Yotto.
The northern cowboys and other winter ninjas will take in the final laps of this musical marathon on the weekend of February 3. On Thursday, London audio visual project Boiler Room will be on site with a dedicated program including Mall Grab and TDJ. Musical exaltation guaranteed on Friday February 4with the iconic producer Maceo Plex. Finally, on February 5th, prominent figure of techno, Richie Hawtin - alongside Sama' Abdulhadi - will lay the last bass notes of these four weekends of madness, at the end of which the yetis will be able to go back to hibernation!
Special acknowledgement of our best partners
Igloofest would like to point out the renewed support of our partners. Thank you to our major partners, starting with the Old Port of Montreal. Many thanks to our presenting partner Sapporo; to our official collaborators: Videotron and Solotech; to our weekend presenter: National Bank; to our sponsors: Poppers, SAQ, Casino de Montréal, Red Bull and STM; to our suppliers: Zone Festival, and Simplex tool rentals; to our public partners: Musicaction, Tourism Montreal and the Gouvernement du Québec.
About Igloofest
Since 2007, Igloofest brings together thousands of music lovers to dance under the stars at Montreal's Old Port. With its icy decor set against steel structures, its striking architectural visuals, its program that draws the best local and international artists, its surprising and playful Igloovillage, and its tacky snowsuit contest, Igloofest is one of the city's hippest events and one of the country's most popular winter destinations. Without a doubt, Igloofest is where winter happens. This year and for a 15th edition, Igloofest is back with four weekends of icy nights, but oh so hot at the same time! The event will take place from Thursday to Saturday, from January 13th to February 5th, 2022.
About Multicolore
Multicolore has successfully made its mark on the Quebec cultural and event scene for nearly 20 years. Masterfully creating colourful, inspiring, creative and vibrant experiences, Multicolore is responsible for such must-see Montreal events as Piknic Électronik, Igloofest, the MEG festival, and Super Fête. It includes a production division, Matane Productions, and now Courage! Multicolore creates and produces unique social experiences and events that bring people together and entertain them by mixing talents and creative collaborations of all shapes and colours.
For more information:
Igloofest: www.igloofest.ca
Multicolore: www.multicolore.ca
For additional information, interviews, photos, videos, or music, please contact:
Communications Mingotwo
Mélanie Mingotaud
melanie@mingo2.ca
514-582-5272
Lorenzo Feldhandler
lorenzo@mingo2.ca
514-817-3563

Friendly yeti tip... don't miss out
Get the deets on this year's lineup.