Article  
IGLOOFEST HEADS INTO OVERTIME WITH APRÈS-SKI NIGHTS!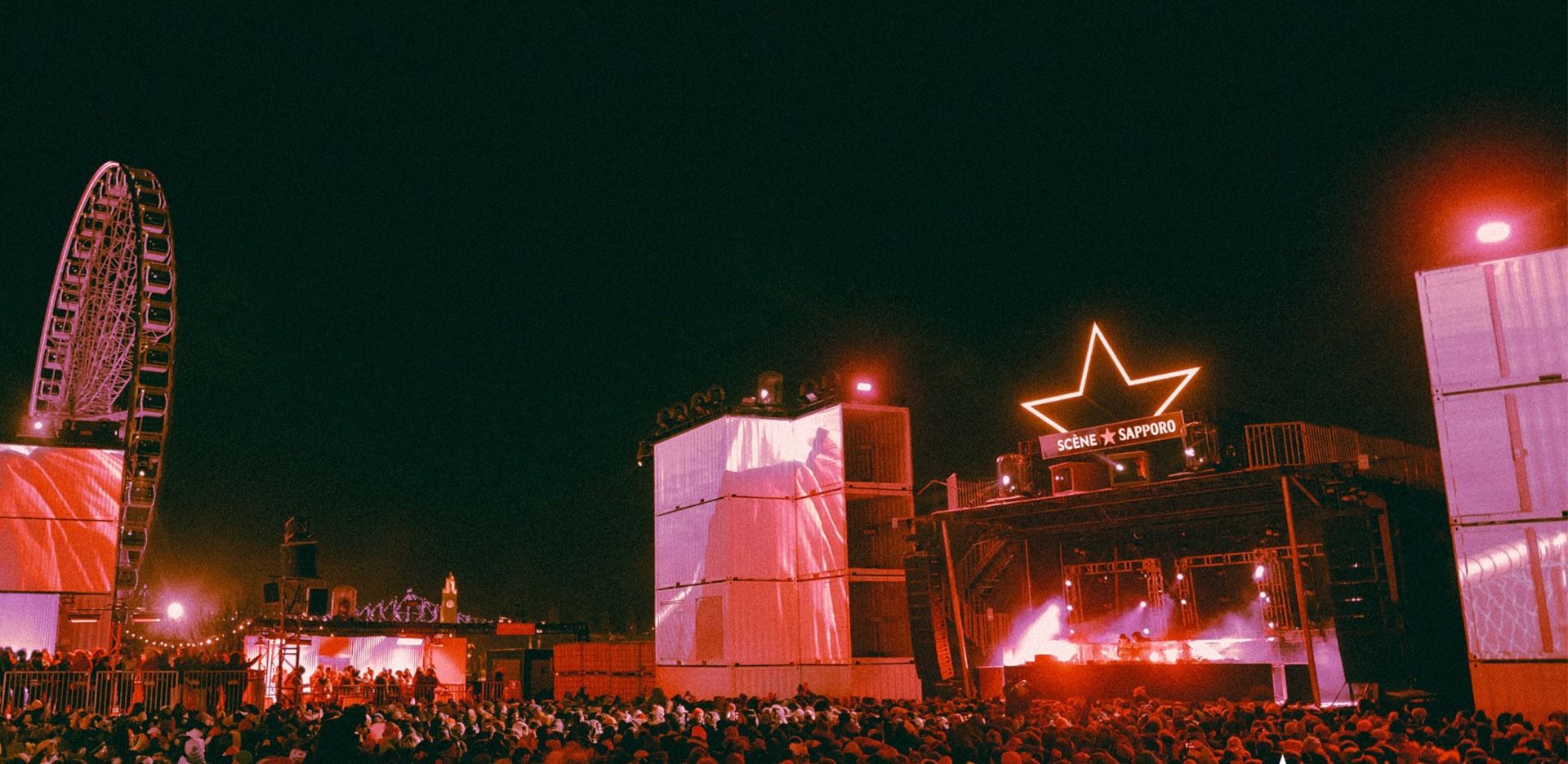 Montreal, December 9, 2021 – The 15th edition of Igloofest—taking place January 13 to February 5 at Montreal's Old Port—has teamed up with (Avec) Courage to provide this year's cold warriors with even more to party about: Après-Ski nights!
This series of 21 events will be held every night of Igloofest from 11 p.m. to 3 a.m. at Société des Arts Technologiques (SAT), Newspeak, and Auberge St-Gabriel—all just steps from the venue.
On Thursday January 13, Igloofest will break the ice with Channel Tres (DJ Set) at Auberge St-Gabriel for the very first Après-Ski party… which promises to be hot! On the 14th, Auberge St-Gabriel welcomes the timeless music of DJ, producer, and singer Perel.
The following week, cowboys of the wild north can stop by the SAT on Friday the 21st to catch a set by Diplofollowing his mega performance the same day at the Old Port. Then on Saturday the 22nd, tune in for an eclectic and highly energetic night with Toronto DJ Chippy Nonstop at Newspeak.
The final weekend of Igloofest ends on a high note with the sounds of iconic British label Anjunadeep at the SATon January 29th. Then catch Mall Grab at Newspeak on February 3rd—a follow up to their ground-breaking performance there in 2017. The party ends on February 4th with DJ Danny Daze heating up the stage at Auberge St-Gabriel.
Festivalgoers can browse the full Igloofest Après-Ski program on the event website at igloofest.ca. Tickets go on sale starting tomorrow, December 10th.
Special acknowledgement of our best partners
For our 15th edition, Igloofest would like to acknowledge the incredible support of our partners, starting with the Old Port of Montreal Corporation. Many thanks to our presenting partner Sapporo; our official collaborators Videotron and Solotech; our weekend presenter National Bank; our sponsors Poppers, SAQ, Casino de Montréal, Red Bull, QUB, and the STM; our suppliers Stageline,Simplex Tool Rentals, and Zone Festival; our public partners Musicaction, Tourism Montreal;and the Government of Québec.
-30-
Links to Press Material
About Igloofest
Since 2007, Igloofest brings together thousands of music lovers to dance under the stars at Montreal's Old Port. With its icy decor set against steel structures, striking architectural visuals, program that draws the best local and international artists, surprising and playful Igloovillage, and tacky snowsuit contest, Igloofest is one of the city's hippest events and one of the country's most popular winter destinations. Without a doubt, Igloofest is where winter happens. This year and for their 15th edition, Igloofest is back with four weekends of icy nights, but oh so hot at the same time! The event will take place Thursday to Saturday from January 13 to February 5, 2022.
About Courage!
Founded in 2018 in Montreal, Courage! focuses on artist management, musical production, and concert and event production and presentation. Courage! is behind the artistic and musical curation of such festivals as Piknic Electronik and Igloofest in Montreal. In 2020, Courage! continued to innovate by producing artistic content, notably CRi's album "Juvenile" (nominated in the Electronic Album of the Year category at the 2021 Juno Awards and winner of the Révélation de l'année and Album de l'année – electronic music at the 2021 Gala de l'ADISQ) and a live virtual performance by KAYTRANADA, in addition to launching a new record label: Collection Disques Durs.
About Multicolore
Multicolore has successfully made its mark on the Quebec cultural and event scene for nearly 20 years. Masterfully creating colourful, inspiring, creative, and vibrant experiences, Multicolore is responsible for such must-see Montreal events as Piknic Électronik, Igloofest, the MEG festival, and Super Fête. It includes a production division, Matane Productions, and now Courage!. Multicolore creates and produces unique social experiences and events that bring people together and entertain by mixing talents and creative collaborations of all shapes and colours.
For more information:
Igloofest: www.igloofest.ca
Multicolore: www.multicolore.ca
For additional information, interviews, photos, videos, or music, please contact:
Communications Mingotwo
Mélanie Mingotaud
melanie@mingo2.ca
514-582-5272
Lorenzo Feldhandler
lorenzo@mingo2.ca
514-817-3563

Friendly yeti tip... don't miss out
Subscribe now!