Article  
WEEKEND 2 THEME | ULTRA-VIOLET + IGLOOSWAG CONTEST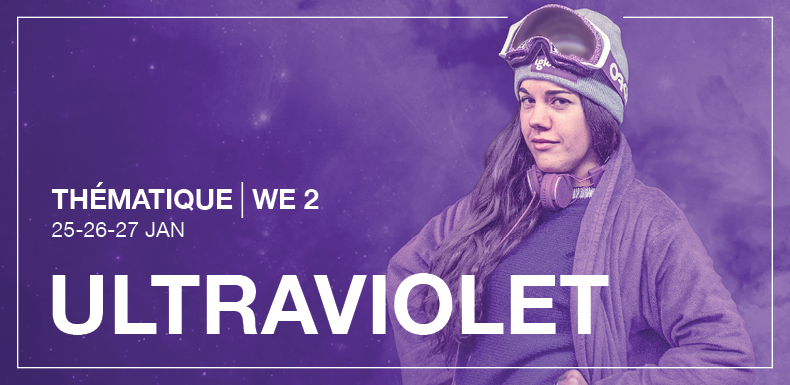 Finally, the time has come to talk about Igloofest themes. "YAAAAS" (as they say)
This year, we want you to blow us away and get crazy with your costumes! Oh yes, the amazing Iglooswag Contest is back this year presented by our new partner LOZEAU.
IGLOOSWAG CONTEST
Every evening from 7:30PM to 11:00PM, go to the IGLOOSWAG Photo Studio to strike the pose. Each week, our team will choose the 5 finalists amongst the photos of the weekend. How do you know if you are one of the lucky 5? Follow our Facebook page (link page)! The 5 finalists will be announced on Mondays.
How to win? Fate will decide! But to give yourself a chance, tag yourself in your photo, otherwise, you'll go unnoticed! One winner per week will get a Fujifilm Instax Mini camera (value of $99) courtesy of Lozeau.
THEMES
For the first weekend (January 25, 26 and 27 2018), it's time to get out your PURPLE one-pieces, accessories, outfits. Pssst ULTRA VIOLET, the Pantone color of the year, suggests the mysteries of the cosmos or even grape juice! #PurpleIsTheNewBlack 💜
Prepare your swag for next week:
WEEKEND 3 THEME | SUGAR SHACK (February 1, 2 ,3 2018)
Friendly yeti tip... don't miss out
Subscribe now!