Article  
Thursday fun day for students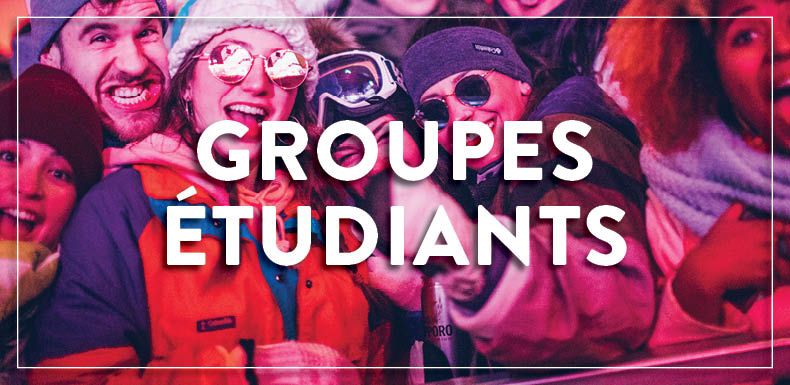 Forever the leader, you always organise every single gathering? Time to bring your squad to the worlds coldest festival! Organize a student get together at Igloofest and enjoy a discount ranging from 10% to 25% on the ticket price.**
Big squad = big savings. The earlier you book, the less you pay. The more the merrier guys, just saying.
A group of 20 people or more is 10% off
A group of 50 people or more is 15% off
A group of 100 people or more is 20% off
A group of 200 people or more is 25% off
Down for a breath of fresh air with your squad? Contact us here:
groupe@igloofest.ca
514-904-1247
*Promo available on Thursdays only.
** Tier prices subject to change.
Friendly yeti tip... don't miss out
Subscribe now!