Article  
THE 2017 LINE UP IS OUT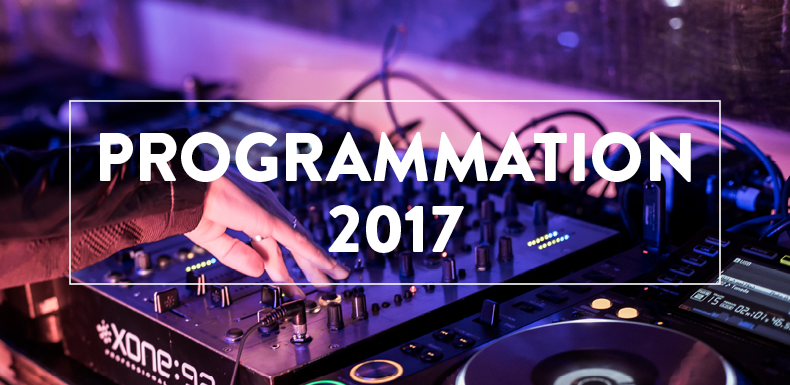 Igloofest always brings out pioneers that every electronic music fan should know, and this year, we're thrilled to be presenting the one and only Carl Cox (GB), who'll share 30+ years of dance music experience across an exclusive 3 hour set on January 13th at the Sapporo stage. And that's not all! Fans of Berlin are sure to get their hearts' desire when Chris Liebing (DE), founder of CLR Records, headlines on January 21st. On January 27th, hold on to your hats cause the beats will be knocking when the revered Laurent Garnier (FR) also comes through with a special 3 hour set that promises to be absolutely unforgettable. Want more? The "Baron of Techno" Dave Clarke (GB) is at the controls during our grand finale of February 4th and moving stateside, MK (US) will bring a touch of soul to the proceedings on January 19th. Last but not least, to cap off these incredible superstars, Josh Wink (US) and Steve Bug (DE) will play back-to-back on January 20th, a night of incredible music and energy!
Rocking the party alongside these prestigious guests are even more of today's hottest names, like Techno and Electro experimentalist Apparat (DE), whose dance floor impact and electronica innovation will launch Igloofest 2017 and four weeks of festivities on our grand opening night, January 12th. That same weekend, Joris Voorn (NL) a leading light of soulful techno, and perpetual motion machine Anja Schneider (DE), will deliver powerhouse sets we guarantee you'll remember. January 21st, Jennifer Cardini (FR) will then bring a funk-filled vibe, dropping her catwalk ready sounds into our winter wonderland. Not to be outdone, masked wonder Claptone (DE) will bring his mind-bending flair to Igloofest, fulfilling all of your groovy, House music dreams on January 26th. And get ready, because two days later, Eats Everything (UK) and Catz 'n Dogz (PL) will double down on new school House at the Sapporo stage.
Finally, what would Igloofest be without a hungry cohort of rising stars, ready to make their mark on dance music and your warm, welcoming hearts? To do just that, Mind Against (IT) will combine the roots of House and Techno into a potent musical stew on January 20th. Then, one week later, Oniris (FR) will introduce you to his patented brand of dance floor thrills. If you're looking for something a bit harder, Kannibalen take over on February 2nd to present Snails' (QC) hardcore sounds in a set that's sure to have your guts rumbling. That's not the only crew we've invited either: Astropolis, Moto Made, MUTEK , Saintwoods, and Trash Family will all be delivering stages of fun across the entire month. And we could never forget our good friends at NEON, who'll present the eclectic sounds of Canadian BBC Radio 1 host B.Traits (CA) on January 21st at the Vidéotron stage. Lastly, make sure to save a big dose of energy for two long-awaited musical moments on closing night, February 4th: first, Moxie (GB) will make her Montreal debut, delivering a careful balance of underground and mainstream flavours at the Vidéotron stage; then Louisahhh (FR), who absolutely charmed us at Piknic this summer, returns to make us smile and groove once more for this grand finale.
Friendly yeti tip... don't miss out
Get the deets on this year's lineup.