Article  
SLAP SHOT AT IGLOOFEST | SATURDAY FEBRUARY 18th 2017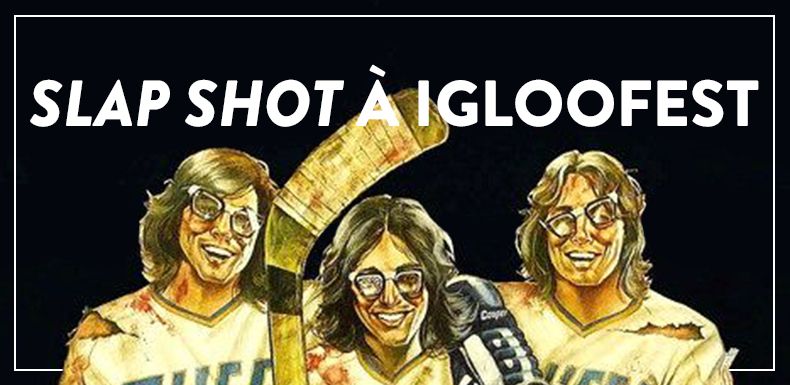 As part of our free promotional activities, Saturday February 18th, we've developed a great plan to keep you going between the Nordik Games and our Off-Igloo night! Igloofest has teamed up with McFly EVT (the gang that does SPASM) to once again show that, "our silliness is serious." Here's what we've got: a special 40th anniversary screening of the cult classic film, SLAP SHOT!
40 years of this wonderfully dubbed masterpiece, that's worth celebrating! We're proposing an interactive screening full of audience participation (the French language version, obviously) directly on the Igloofest site so you can shout back your favourite dialog, surrounded by fellow fans. Incredible,no? #Followtheguidelines
There will be a bar with "everything but the God damned root beer", an arena vibe, promotional gear and plenty of SURPRISES! Fun times guaranteed.
To learn more (including the full schedule), check out the Facebook event (and join it!).
If you're fans like us, there's no reason not to be there.
Friendly yeti tip... don't miss out
Get the deets on this year's lineup.