Article  
ON GO, WE START LOOKING FOR OUR AMBASSADORS!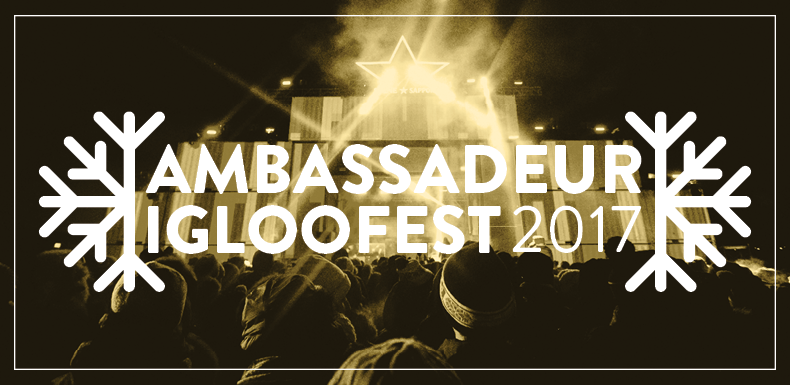 (GO!)
Hi Internet. We need you and your super powers.
Allow us to explain, we're looking for AMBASSADORS for Igloofest 2017. The few, the strong, the brave. Exceptional human beings with "Igloofest" tattooed forever in their hearts and who're ready to do anything and everything to convince others to live this incredible experience.
Is that you?
You also need, FANTASTIC ENERGIE, charisma and the salesmanship that people remember. If that is you, WE WANT YOU!
Basically, our carefully chosen ambassadors' mission will be to bring tons of people to Igloofest.
During the first meeting, we'll explain this mission in depth and our ambassadors will receive their " ambassador's kit" including:
→ An ambassador tuque (a UNIQUE special edition that will NOT be sold to the public)
→ An Igloopass for the entire event
All you need to do? FILL OUT THIS FORM!
(Our chosen candidates will receive word VERY soon!)
Friendly yeti tip... don't miss out
Subscribe now!