Article  
OF COURSE, WE HAVE A MOBILE APP!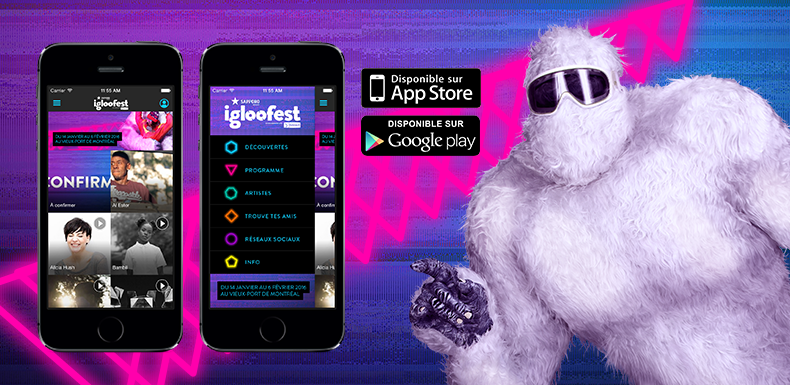 In your most secret wishes for 2016, we knew that an Igloofest mobile application would be at the top of the list. So we decided fulfill this wish for you, as a gift. DONE! Our brand new mobile app, with all its new features, has been available for free a few days now at the Apple Store and Google Play. On it, you can consult the detailed schedule for each event, learn more about the artists who play and even geo-tag your friends on the site on event night. Wholesale fun in sight.Now we'll let you discover its many features. (This is the moment where you take your phone and download it. GO).
Friendly yeti tip... don't miss out
Subscribe now!