Article  
#LASTCALL LAST WEEKEND FOR IGLOOFEST'S "375 TH SPECIAL" EDITION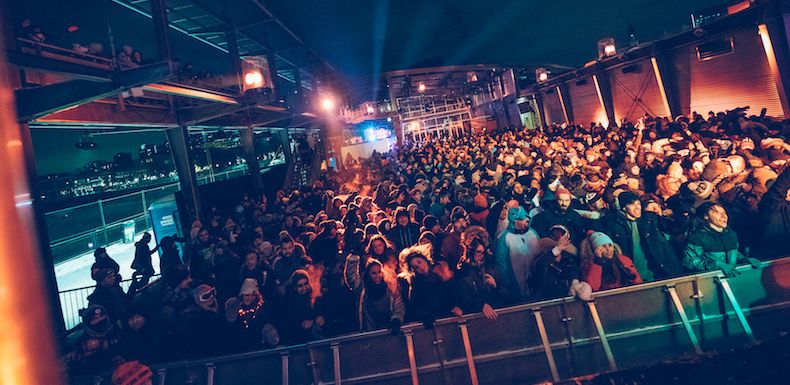 All good things come to an end. But don't worry: there's still a full weekend of fun left in our 375 th anniversary of Montreal edition. It ain't over 'till it's over. We keep rolling this weekend and hope to see you GREAT NUMBERS. Here's a little look at what's ahead to wet YOUR appetites:
FRIDAY FEBRUARY 17 TH
This Friday February 17 th , in collaboration with ILESONIQ, our vibe is going TROPICAL HOUSE. With Thomas Jack and Love Thy Brother behind the decks, we have a feeling things will heat up on the dance floor. Come live a tropical winter with a hot crowd at the Videotron Stage, 7:30PM.
Tickets are on sale here. There's still a few 10$ tickets available, so hurry up!
SATURDAY FEBRUARY 18 TH
The Nordik Games continue this Saturday at 1PM at the Igloofest site! This time, 10 teams will face off in heated competition. May the best team win! Come cheer on our participants and witness this unique competition!
Then, it's off to the Videotron Stage for an interactive screening of the cult classic film Slap Shot! For 40 years, this classic film's unforgettable Quebecois dub has made our winters. This is your last chance to celebrate the film's 40 th anniversary in this crazy setting.
Then, you'll want to stick around after the screening to see our 20 Videotron Iglooswag contest finalists walk down the runway in the finals. This will be your opportunity to vote for your favourite finalist by cheering them on as LOUDLY AS POSSIBLE. It'll be a crazy show and we need you to pump the "noise-o- meter" (or "Sound level meter" for the scientifically inclined). The winner will get a trip to ICELAND, thanks to you!
Of course, we'll end with a FREE Off-Igloo night with the High Food gang. We'll dance together one last time like maniacs to end this special edition with a bang.
Finally, for those of you who still haven't tried our amazing Nordik Slide and/or haven't visited the Nordik Village installations, you have until February 19 th . #LASTCALL
Love you and see you this weekend.
Friendly yeti tip... don't miss out
Subscribe now!