Article  
INFOPROG 2020 | WEEKEND 3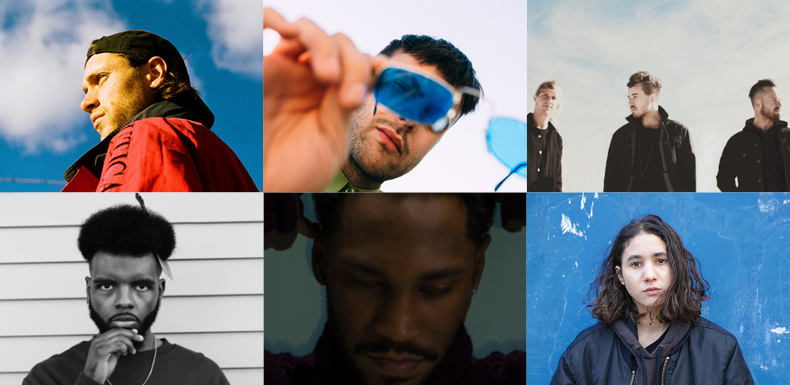 And just like that, it's halftime! Whether you've been a winter warrior from January 16th or you're just tuning in, we've brewed up the perfect programming reminder to get you up to speed on what's happening for this fresh and festive 3rd week. Ready?
THURSDAY, JAN. 30TH
OFF-IGLOO
07:30PM - 11:00PM
LOUD
First up, it's time for Hip Hop! For the very first time, Igloofest will welcome a 100% rap Queb lineup on the main stage, as part of the 2nd Off-Igloo event, this Thursday January 30th. Quebec scene leader and award winner Loud will need no introduction, nor will the thundering White-B. Finally, the young and prolific Charlie Shulz is also on the line-up, showcasing his brand new album.
FRIDAY, JAN. 31ST
07:30PM - 00:30AM
[SOLD OUT] 
RÜFÜS DU SOL (DJ SET)
Friday the 31st is without a doubt the festival's most anticipated evening, as Australian trio Rüfüs du Sol land for a special DJ set. Hypnotic rhythms, elegant melodies and emotional high points… all that and more await lucky ticket holders. Arrive early to avoid waiting in line! Plus, you'll get to enjoy the rest of the evening's programming: at the Sapporo stage, Esther Côté will kick off the proceedings followed by a DJ set from local hero and anjunadeep signee, CRi.

At the Vidéotron stage, Turning Point will cover all bases with founder Jack George, alongside the supreme selecta Kris Guilty and groove-masters extraordinaire, Voyage Funktastique.
SATURDAY, FEB. 1ST
07:30PM - 00:30AM
[SOLD OUT] 
KAYTRANADA
That energy and excitement will carry on right into the next day, thanks to the one and only Kaytranada! Montrealers, this Saturday February 1st is for YOU. To start things off, Dj Kelly will set the pace at the Sapporo stage, before High Klassified makes our bodies move with his signature style. Finally, Kaytra, Montreal's favorite son and the man with a spot on Barack Obama's 2019 playlist, will bless this 14th Igloofest with his legendary touch.
And don't forget that it's a night with 2 stages, 2 vibes, and plenty of smiles: The Vidéotron stage will bounce to Techno courtesy of OCTOV's S Y L A and Omar Hamdi. Then, the vibe will get hotter and hotter until it bubbles over into the romantic hardcore of France's Sentimental Rave… you'll have to hear it to believe it!
Friendly yeti tip... don't miss out
Subscribe now!