Article  
IGLOOPROG | WEEKEND 3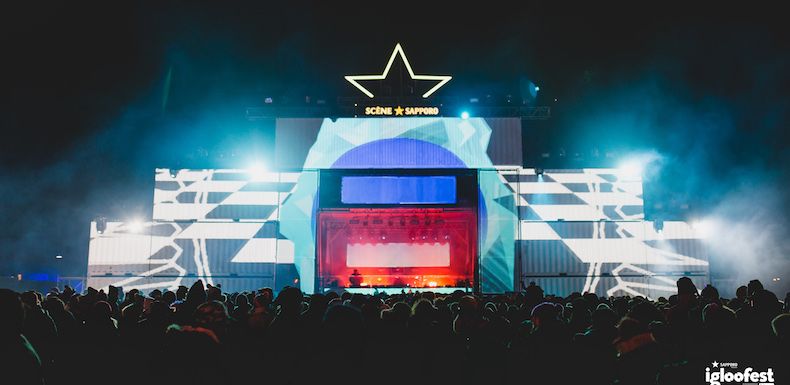 Thursday, January 28
Presented by Jägermeister
House music has an eccentric electro-leaning underbelly, which we're spotlighting to kick off our third weekend.  We kick off at 7:30pm, when local DJ Tizi gets the music going at the Sapporo stage to the visual work of VJ Homing.  They're followed by the robo-tiger masked producers in Black Tiger Sex Machine at 9:15pm, who go to work on your feet asTetsouillegoes to work on your eyes.  By the time they wrap up at 10:30pm, you'll be primed for Ed Banger Record's resident veteran, Mr. Oizo, with scenography by Hugues Clément.
At the Videotron Mobile stage, the Neon crew joins us on hosting duties, for a warehouse-style techno party that features locals Vosper (with visuals by Oli Sorenson) at 8pm and DJ Mini (with visuals by Captain A Z ! Z) at 9:20pm, as well as American DJ/producerVakkuumat 10:40pm, alongside Oli Sorenson once again.
Friday, January 29
Presented by Jägermeister, in collaboration with Beatport
The weekend kicks off with a banger of a line-up for Detroit Love!  Local DJ Mandiz and VJ Ma" traverse the space between house, techno, and bass in the opening set at 7:30pm.  At 8:45pm, Canadian expat and Get Physical artist Heidimakes a triumphant return to Montreal, alongside eye candy from VJ Zef.  We finish off at 10:30pm with the return of the mighty techno pioneer Carl Craig, tagteaming for the very first time in Montreal with Detroit cohort Al Ester. Baya makes it all look out of this world
At the Videotron Mobile stage, more European strains of techno take the cake, with local duoNymra & Sofisticated(with visuals by LLL) setting the course at 8pm, and Swedish producer La Fleurcharting the destination from 10pm onward, with the help of VJ Yanneek.
Saturday, January 30
Presented by Jägermeister, in collaboration with CISM 89.3FM
Slava Bilan, winner of the Sapporo Igloobeat contest, opens up the Sapporo stage at 7:30pm, with visuals via Push 1 Stop, who also stick around to colour up a set by American DJ Gina Turnerat 8:30pm.  French DJ Sébastien Léger is bound to melt icicles as of 10:30pm, as will a hallucinogenic light set fromVJ Cafrine.
Over at the Videotron Mobile stage, Mr. Touré (8pm) and Poirier (10pm) bring an afro-soca party down to the Old Port.  They'll be joined by VJs Boycott and Chocobeetsrespectively.
Friendly yeti tip... don't miss out
Subscribe now!