Article  
Igloofest 2018 : FULL LINE-UP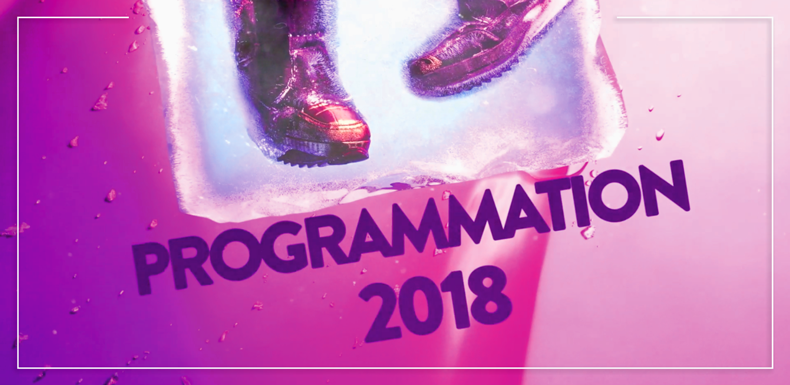 All beats on deck for the 12th edition of Igloofest!
Montreal, December 6th 2017 - The 12th edition of Igloofest® offers a rich programming bringing together several of the most in-demand local and international artists on the global circuit, covering an even greater spectrum of the electronic music universe, including among others, Kaytranada, Bonobo, NGHTMRE, Petit Biscuit, DJ Esco, Sasha and John Digweed. From January 18th through February 3rd 2018, in a redesigned location, Igloofest invites big kids to come play outside during its nine bright, fun-filled, unforgettable nights. Because a winter without Igloofest, just isn't winter.
An all-star team in command each night
To celebrate the best of electronic music and the artists that create it, Igloofest always invites musical leading lights, as this 12th edition will prove with flair right from the opening night on Thursday, January 18th. That's when local superstar Kaytranada (QC) opens the festival, having found international acclaim for his Juno Award-winning debut 99.9%. Bonobo (DJ Set) (GB), a maestro of deep grooves,will follow him up on January 20th, and in case you haven't heard, his latest must-hear LP 'Migration' is vying for 'best electronic album' at the Grammys. Then, January 19th belongs to Petit Biscuit (FR) a young French sensation who both sold out the Zenith in Paris and blew away the crowds at Osheaga this summer, while February 2nd will see the return of musical titans Sasha & John Digweed (GB). This duo last blessed Montreal stages 10 years ago, so their 3 hour DJ set will be one for the ages! Finally, we'll celebrate a techno ambassador and Montreal musical legend on January 27th, in our very own Misstress Barbara (QC).
Complimenting these stars, the coldest music festival in the world will introduce new names pushing the electronic music scene forward, including France's Hungry Music, who'lltake over this 2018 edition's Grand Finale on February 3rd with the melodic sounds of N'To (FR), Worakls (FR) and Joachim Pastor (FR). On January 25th we'll present NGHTMRE (US), whose heavy frequencies are shaking up the bass music world, for the first of two new nights open to festival goers age 16 and over. Then, we'll welcome back Oliver Heldens (NL), who last joined us in 2015, on January 26th. This Future House producer has seen his star skyrocket since then, and we can't wait to hear what he has in store for us next.
Fans of the latest Hip Hop beats will find tons to love this year as well, as January 20th features Tokimonsta (US), a musical innovator at the forefront of Flying Lotus' Brainfeeder label. Trap Music will also be in the house for the second of our nights open to ages 16+, when DJ Esco (US), the DJ behind Atlanta sensation Future, makes his Igloofest debut alongside Boi-1da (CA), the producer behind Rihanna's 'Work' and a secret weapon of Drake's OVO Sound label, both on February 1st.
Igloofest always offers a warm welcome to our Montreal superstars, and this year will be no exception as we present Montreal Boiler Room newcomer Ouri (QC) on January 19th. Then, the very next night, January 20th, Berlin-via-Montreal bass queen Vilify (QC) and adoptive Montrealer Deadboy (GB) will showcase their latest sounds while local light Jaymie Silk (QC) deploys the bumping beats that made his debut album 'Trouble in Paradise' such a winner. Finally, Kora (QC) displays his mastery of deep sounds on January 26th, Michael Sparks(QC) - last seen remixed by Martin Garrix and Hardwell - delivers his heavyweight tracks for a 3 hour set on January 25th, and Dead Obies DJ and producer VNCE CARTER (QC) takes over on February 1st to showcase Montreal's newest hip hop styles.
Finally, we can't wait to show love to some true movers and shakers from Montreal's underground scene, including Pulses (QC) and Or Room (QC) two techno duos exploring futuristic sounds, the boogie grooves of Voyage Funktastique (QC), local bass producers Big Tooth Records with The W4rriors (QC) and Izzy Vadim(QC),and Montreal underground heroes Bamboo Hermann (QC) and Frankie Teardrop (QC).
A redesigned site to better dance, play and... eat !
Each year, Igloofest revamps its site layout, and exploring the new space is part of the thrill that festivalgoers impatiently await with each new outing. This time, they'll discover a warm welcoming outdoor area, where foodies can find their fill and celebrate and the adjacent pavilion will become the perfect snack bar for those looking to warm up and grab a bite. On the menu: an outdoor grill, classic fast-food fair and even something for those with a sweet tooth. Without revealing too many details, because surprises are another Igloofest tradition, let's mention that visitors can expect to see the two stages in new locations, bigger VIP terraces, and the Igloovillage,full of fun activities, expand with the arrival of, among other additions, a dizzying new Iglooslide offering a thrilling descent and an incredible view of the site.
Tickets and tourist pricing
To share the experience with as many people as possible and to bring in even more visitors from across Quebec and around the world, Igloofest offers a brilliant variety of packages including lodging and/or transport alongside tickets. All the information on tourist packages is available here. Igloofest is also extremely welcoming to student and/or corporate groups, with or without VIP service. For all information on VIP and group rates, click here.

Partners who are kids at heart... just like us
If Igloofest has become a can't miss winter delight for Montrealers, it's thanks to the strengths and talents of our numerous partners who share our same sense of fun. Igloofest would like to warmly thank them all, starting with The Old Port of Montreal with whom this idea sprung forth and took form in 2007. We'd also like to thank our loyal presenter Sapporo and our indispensable official collaborators Solotech and Vidéotron, our sponsors SAQ, Poppers, Red Bull, Casino de Montréal, STM, RBC Royal Bank of Canada and Yimby, our public partners Tourism Quebec, Tourism Montreal, Destination Canada, SDC du Vieux-Montréal,and the Government of Quebec, our suppliers Jack Daniel's, romeo's gin, Stageline, Simplex equipment rentals, Landr, Zone Festival and Vendini, our media partners CISM, UB Media and exclaim.ca and our tourism partners W - the official artist hotel, Hotel Zero 1, Hotel William Gray, Hi-Montreal Youth Hostel, Happening Gourmand, Via Rail and Groupe Voyage Quebec.
👉 Click here to buy your ticket!
Igloofest 2018 - January 18th to February 3rd
Thursdays, Fridays and Saturdays
Jan 18-19-20 // Jan 25-26-27 // Feb 1-2-3
Jacques-Cartier pier, Old Port of Montreal
7:30PM to 12:30AM (Friday and Saturday) / 7:30PM to 11:00PM (Thursday)
18+*/ / No readmission
*Exceptionally open to ages 16+ on Thursday Jan 25th and Thursday Feb 1st
Friendly yeti tip... don't miss out
Subscribe now!