Article  
IGLOOFEST 2016 VJS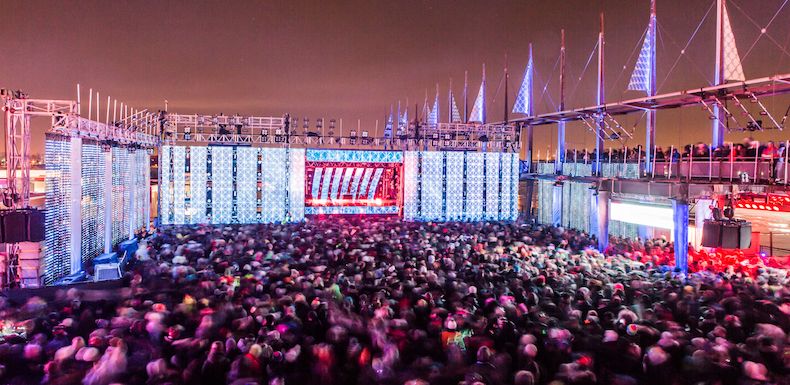 To celebrate 10 years of Igloofest in style, 23 VJs will be joining us to transform your winter into an immersive winter adventure. In 2016, we put all our experiences in a box and shake vigorously to pull out some inspired audio-visual combinations on our newly designed stages!
10 years! We've been working together all this time. The many talented VJs who are ready to party have joined us over the years to create a top-notch team of live-image mixers. To celebrate, we bring together a many of them back for this edition.

When we say Modeselektor, we say Pfadfinderei! We like them very much. It's always a pleasure to welcome them to Montreal, a Christmas gift after the holidays, candy for the eyes.
With us from the beginning or almost are a core group of visual artists: Baya, Diagraf, Tetsouille, TiND and myself, Ma''. Igloofest is also a rendezvous for these artists to show you what they can do on a grand scale.
Some have already toured and showcased their art outside of Montreal: vj Azyl, vj Binocle, vj Cafrine, Chocobeets, vj Homing, Jocool, Oli Sorenson, Push 1 Stop, Video Girl, vj Yanneek, vj Zef.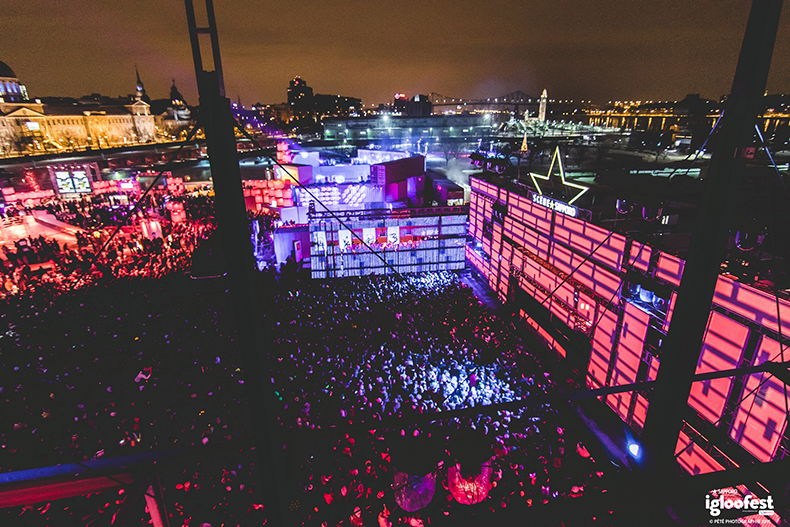 Credits: Pété photographie 
Others have got their start at Igloofest: vj Vincent Raineri,  Hugues Clément (winner of the 2011 Euterke Grant).
Aging is also rejuvenating, so of course there are some new faces from the local scene joining us for this edition: Boycott, Cosmo GeO, LLL, Captain a z ! z and Myriam Boucher (winner of the 2015 Euterke grant). Let yourself be captivated by their freshness.
We're preparing a colorful festival for you, enchanting, psychedelic, exotic, geometric, funny, quirky and subtle (or not...).
A multicolored panel so that this edition remains engraved in your pupils for the pleasure of your eyes and your ears.
Enjoy the festival!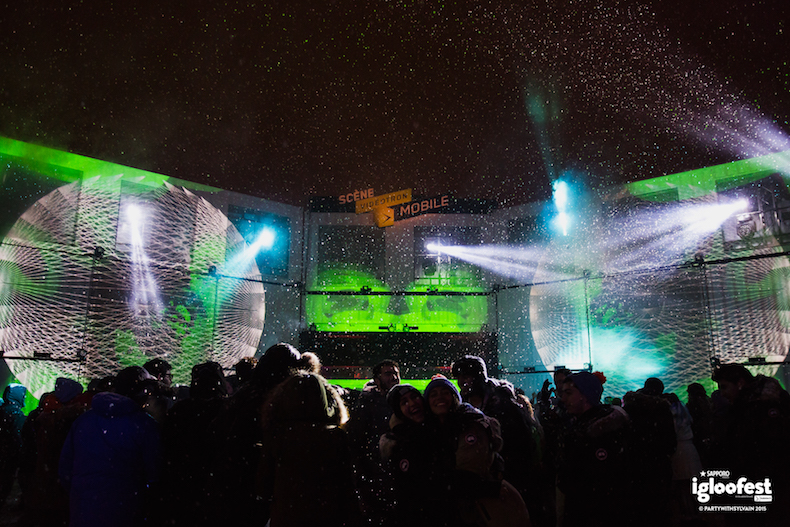 By Marion-CARASSOU MAILLAN
Friendly yeti tip... don't miss out
Subscribe now!