Article  
IGLOOFEST 2.021 | We're baaaaack!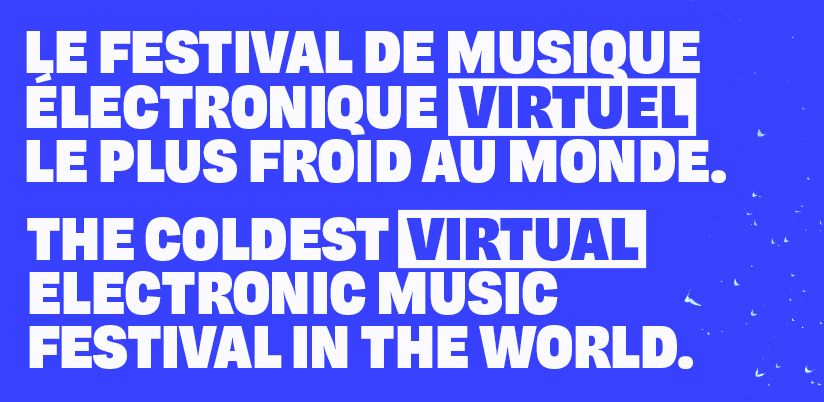 *Hey DJ, cue : The Show Must Go On*
SURPRISE! Igloofest 2.0 edition is happening in 2021! Winter warriors, you guys are everything but deceivable, most of y'all have probably already mourned our yearly gathering for this edition (it's cool, we don't blame you). We will be there, of course, but not quite in our usual form. This year, your favourite winter festival will be presented in a coco friendly and well-distanced mode.
Almost 15 years ago, we made a pact to celebrate in the dead of winter every year, and we're the kind of people that keep their word. So get ready because Igloofest 2.021 is happening. Find your old vintage snow suits and your fav Igloo tuque, because we plan to make you dance to the best beats. We've already forecasted that Igloofest is going to be wild!

In anticipation of celebrating our 15th anniversary, we are proclaiming ourselves the coldest ✨virtual✨ electronic music festival in the world. More to be revealed soon, so stay tuned.
🥶☃️🛸⛷
Friendly yeti tip... don't miss out
Get the deets on this year's lineup.