Article  
HERE'S THE LONG-AWAITED 2016 PROGRAM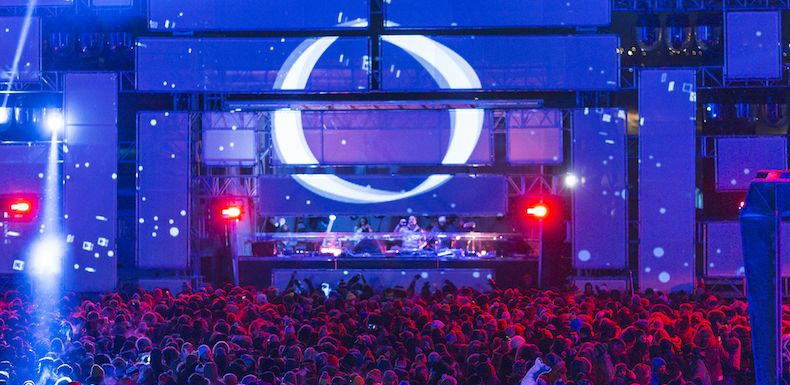 We've arrived, Igloofesters, the long wait is over. Finally, you can dive into the programming for our anniversary edition! Rest assured that this line-up was assembled for you with love and excitement! From January 14th to February 6th, Igloofest will celebrate its birthday for 12 nights. A birthday festival, nothing less.
The 10th edition line-up puts the spotlight squarely on all the signature ingredients that have transformed a generation of festivalgoers into sub-arctic beasts of the beat.  To begin with, Igloofest has become the preferred winter destination of the globetrotting superstar DJ. This year, the festival opens in grand style with a DJ set by Ninja Tune's legendary breakbeat and downtempo fusionist, Bonobo (Jan 14), who returns to the city that has historically been so enthralled with his musical tastes. That first weekend doesn't slow down, with visits from Berlin club royalty Paul Kalkbrenner (Jan 15) and British "baron of techno" – according to the late John Peel no less! – Dave Clarke (Jan 16).
The big hitters keep coming as the weekends unfold, with strong headline sets coming in from nightlife favourites The Martinez Brothers (Jan 21), Sébastien Léger (Jan 30), Michael Mayer (Feb 5), and Tale of Us (Feb 5). Percolating up from the global underground this year are the likes of French producer Rone (Jan 22), New York DJ Gina Turner (Jan 30), French-touch revisionists Brodinski (Feb 6) and UK bass progenitor Swindle (Feb 6).
Special events abound. Hotflush Recordings founder Scuba is back at the Igloofest decks alongside Ultramajic boss Jimmy Edgar (Jan 22). Maceo Plex shows up for a bill spotlighting his Ellum label (Jan 23), featuring Argentina's Shall Ocin and Spain's Odd Parents. Carl Craig teams up on the decks with fellow motor city veteran Al Ester (Jan 29), on a bill that also features Canadian expat Heidi, for a concept the second-wave techno godfather has been hosting lately called "Detroit Love".  And to end things with a bang, the final weekend kicks off with a special two-stage night dedicated entirely to Modeselektor's 50 Weapons imprint (Feb 4), which is embarking on a farewell tour that's only making 10 stops worldwide to commemorate the label's end after 50 releases. The corrosive duo will be performing twice, DJing for one set and performing live as Siriusmodeselektor (alongside producer Siriusmo) for another, on a two-stage bill that will also feature Shed, Benjamin Damage and Truncate.
Perhaps one of the most significant achievements of Igloofest programing has been the attention afforded to so many excellent local DJs and producers. A decade after Igloofest first began giving these talents center-stage, international-grade Canadians such as hip-hop innovator Lunice (Jan 14) and soca maven Poirier (Jan 30) are coming back to share this 10th anniversary victory lap. Mistress Barbara (Jan 16) will be celebrating her 20th anniversary as a DJ with us.  Also along for the ride are new-gen clubbers such as RYAN Playground (Jan 14), rising techno producers Alicia Hush (Jan 15) and Magnanime (Feb 5), and the ravenous diggers of Music Is My Sanctuary, whose founder Lexis appears with Dr. Love as part of their UK Garage Forever (Jan 15) nights.
Anyone who's attended Igloofest in past years will tell you that equaling the music at every beat are awe-inspiring visuals from Montreal's deep bench of first-rate VJs. This years we're joined by pioneers of the local scene such as Baya, Diagraf, TiND, and Ma". There are those, such as Vincent Raineri, Hugues Clément, and Push 1 Stop who got their big breaks with us. And then there are others, such as Tetsouille and Chocobeets, who are best known for injecting a healthy dose fun into the experience.
Of course, events like Igloofest don't prosper in a bubble.  Alongside us are Montreal's top promoters, who keep this city's nightlife heart beating all year long.  Joining us for showcases this birthday are longtime collaborators Osheaga (Jan 14), Saintwoods (Jan 14), Neon (Jan 21), Samurais des Jungles Urbaines (Jan 22), Moonshine (Jan 23) and MUTEK (Feb 4).
So, catch your breath and mark your calendars. Above all, relax over the holidays, because the real festivities run from January 14th to February 6th. We've said it.
Friendly yeti tip... don't miss out
Get the deets on this year's lineup.