Article  
EXTRA! EXTRA! IGLOOFEST 2017 WEEKEND THEMES UNVEILED!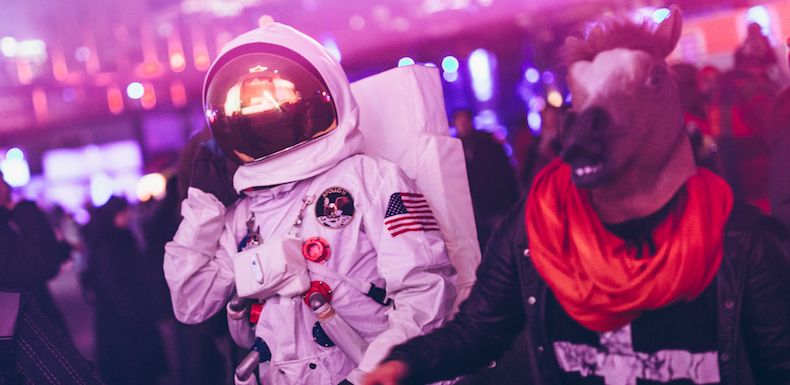 THEY'RE HERE! Now's the time to discuss Igloofest 2017's wonderful weekend themes.
For those unfamiliar with the concept, it's simple: one theme per weekend. The goal is to dress up based on the given theme, creating the crazy Igloofest atmosphere you know and love. That's the Igloofest magic, you know! Unleash your creativity. Psssssst. Also, following these themes will help you win the Iglooswag contest, presented by Videotron. #iglootips
WEEKEND 1 – WOODSMAN PIONEER
We're starting strong with a WOODSMAN PIONEER theme (January 12, 13 and 14). Break out your Daniel Boone gear and raid grandma's wardrobe for some old furs and snowshoes. It's all you need to go hunting (Jager shots).
WEEKEND 2 – GLITTER & GLOWSTICKS
Get ready cause things are going to SPARKLE during our second weekend (January 19, 20 and 21) with our GLITTER & GLOWSTICKS theme. Don't skimp on the glitter and find your shiniest outfits, the goal is to be OUTRAGEOUS (and ideally, that everyone wakes up with glitter in their bed the next day).
WEEKEND 3 - COSMOS
For our third weekend (January 26, 27 and 28), we're taking you to another world with our COSMOS theme. Key words: planets, rockets, astronauts, stars, STAR WARS... Who knows, maybe you could even bring an alien friend along for the ride? EVERYTHING IS POSSIBLE.
WEEKEND 4 - JUNGLE
To end this year's Igloofest in style, our last weekend (February 2, 3 and 4) will roll out a JUNGLE theme. We're thinking Jungle Book. Nothing less. However, you may want to bundle up a tad more than Mowgli to avoid frostbite.
The ball's in your court. We can't wait to see what you bring to the table. #creativity #confidence
Friendly yeti tip... don't miss out
Subscribe now!