Article  
CALLING ALL FOODIES and Igloofest lovers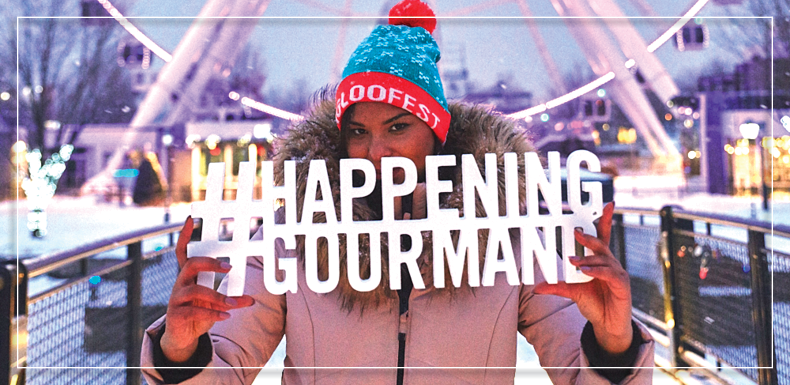 We will be celebrating Igloofest's 13th edition and Happening Gourmand's 12th edition in 2019. Obviously, the two go hand in hand. It's the ideal occasion to merge your two biggest passions: food and music.
The Happening Gourmand invites you to (re)discover the Old-Port through your taste buds from January 10th to February 3rd. Located close to the Jacques-Cartier pier, nine participating restaurants have elaborated two formulas, including the table d'hôte and an Igloofest ticket.
PARTICIPATING RESTAURANTS: 
BEVO + PIZZERIA, VIEUX-PORT STEAKHOUSE, TAVERNE GASPAR | $49*
BRASSERIE 701, KYO BAR JAPONAIS, MAGGIE OAKES, MÉCHANT BOEUF, MODAVIE ET VERSES BISTRO |$54*
*If you calculate well you'll notice that it's a pretty good deal for an igloofest ticket and a table d'hôte, but shhhh. It's our best kept secret! 
Reserve your menu here.
PSSSSST: there's even brunch options at $17 to cure your hangover. 😉
*RESERVATION ONLY, SOLD OUT FOR THE 18/01/2019
Friendly yeti tip... don't miss out
Subscribe now!