Article  
BOX OFFICE | PRE-SALE FOR IGLOOPASSES UNTIL DECEMBER 2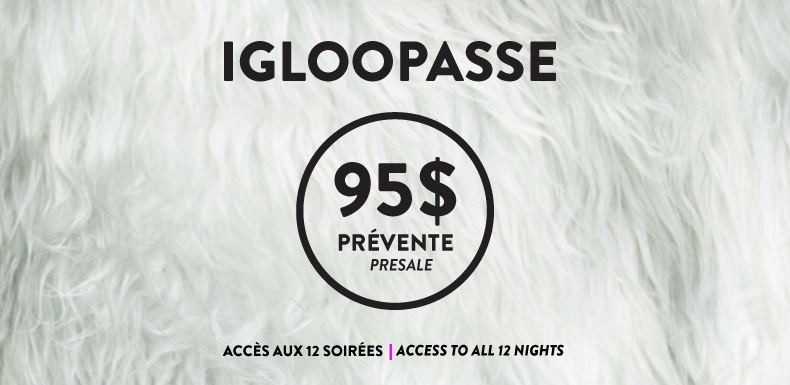 Are you so excited by the arrival of Igloofest that you want to get your Igloopass immediately, RIGHT NOW? Well, you're in luck because you can guarantee your access to 12 nights and prove once and for all that there is no bigger beast of the beat before you finish this paragraph. The Igloopass is on pre-sale for $95 all-in. #discountprice.
At $8 a night, we can say that it's big fun to not pay much. But you have to move quickly because this crazy deal expires at midnight on December 2.
From December 3, regular-price Igloopasses ($120), Iglooweekends and individual tickets per evening will be available online.
More than 48 days before Igloofest, gang! You can start counting your dodos.
Friendly yeti tip... don't miss out
Subscribe now!