Article  
BEST OF WEEKEND #3 | IGLOOFEST 2017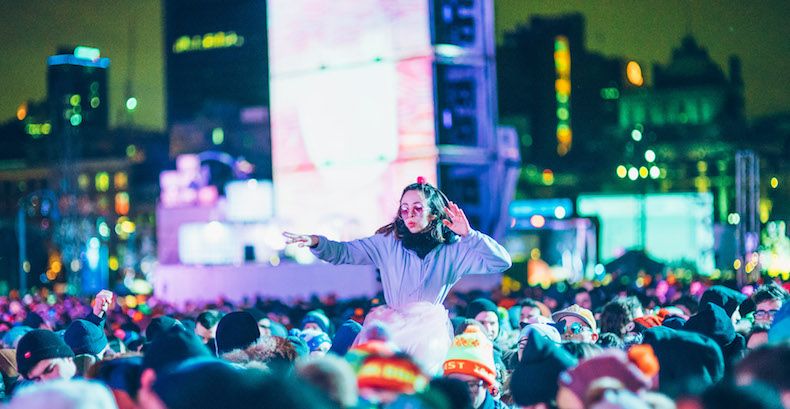 After a picture perfect weekend #3, we just want to say: THAT WAS THE PERFECT IGLOOCHILL FACTOR! Thanks to Mother Nature who gave her all by providing a bit of snow, to the artists who delivered some of our favourite nights EVER (hello Laurent) and THANK YOU to Jägermeister, the weekend's presenter, for all of these beautiful moments! Here's our top 10 moments for this FABULOUS weekend #3!
1. Lauren Lane b2b her stylist Cary Tauben
The beautiful and talented Lauren Lane delivered a set alongside her friend and stylist Cary Tauben who wore pink from head to toe. As usual, he was "all over the place" back stage. That's how we love him! #puffypinkcoat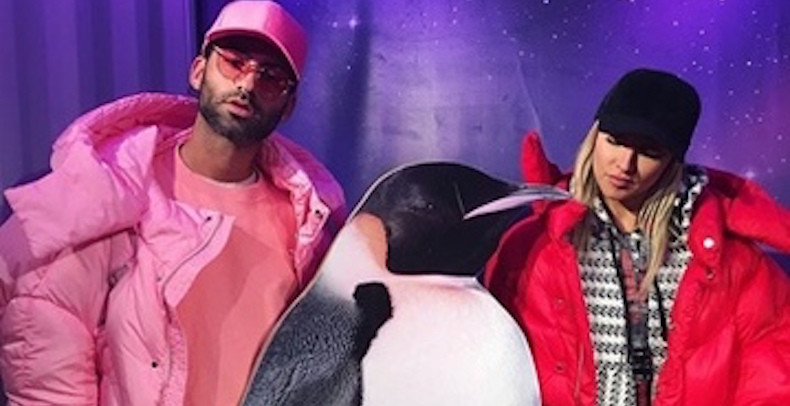 2. Claptone
After a standout performance at Piknic last summer, we returned to Claptone's famous masked ball. A set that left no one unmoved and that perfectly kicked off our third weekend.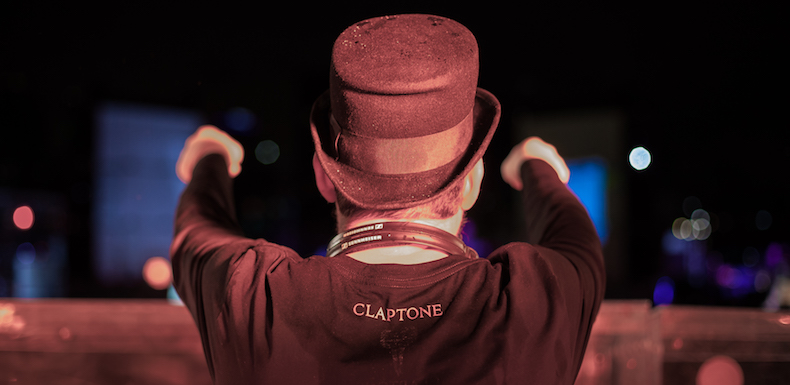 3. Saintwoods
Hip-hop was very much powering the Videotron stage dance floor. That is how you start a party. Specially since there were 400 people backstage with the gang. Plus the big homie Kaytranada was in the house.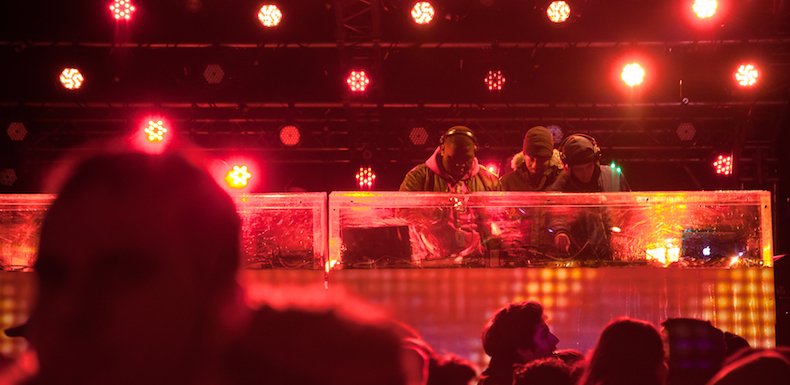 4. Oniris (in conversation)
Our good friend Oniris (from Nice) was thrilled to come play in Montreal's glacial climes. He was so happy to be here that he said so about 500 times in his post-set interview: "it was TOP!" Blame it on the Jägermeister? PERHAPS!
5. LOLO GARNIER
LOLOOOOOOOOOOOOOO. <3 Wow. What a moment. 
A beautiful mix of classic and unreleased sounds. We were in heaven, personally.
We can't believe we even got 15 extra minutes of madness, the perfect soundtrack to accompany everyone to the gates as the event was coming to a close. #findawaytoavoidtherush Plus, we got to accompany him to The Main to grab a smoked meat at 4AM. #cloud9 #cantgetoverit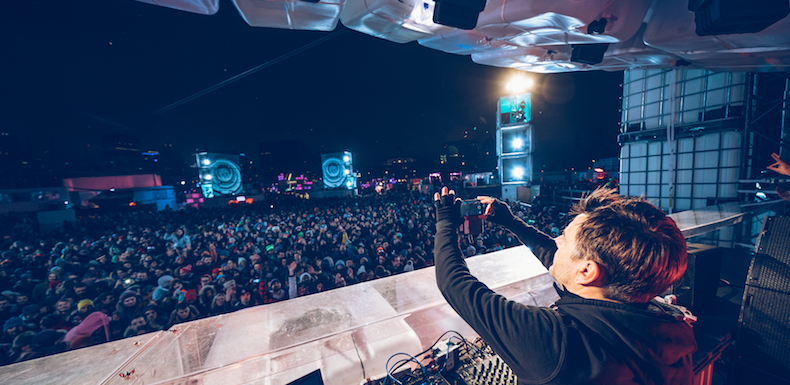 6. Motomade @igloofestmtl Snapchat Takeover
If you follow us on Snapchat (you should follow us on Snapchat), you noticed that Motomade's Ryan Sullivan took over our account on Saturday. As you could see, the party was fully lit over at the Videotron stage. #bigchilling Check it all out HERE.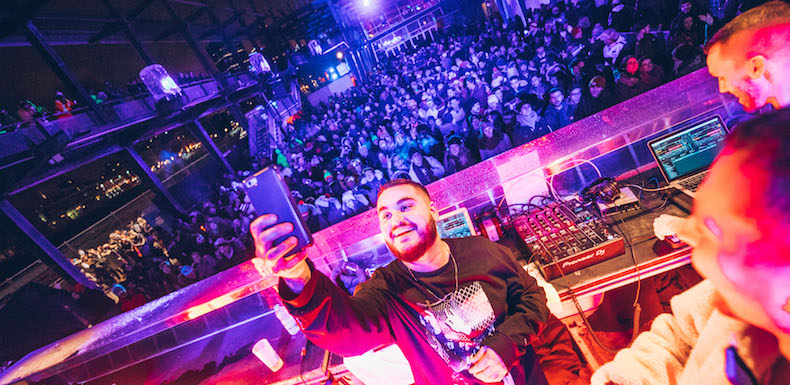 7. SONIC CREW
They don't take it easy, these Bretons! Astropolis' Sonic Crew came over to rock us with a full-intensity, banger of a set. HOLY MOLEY. We loved it all and can't wait to start dancing to their crazy beats again. #RAVEUP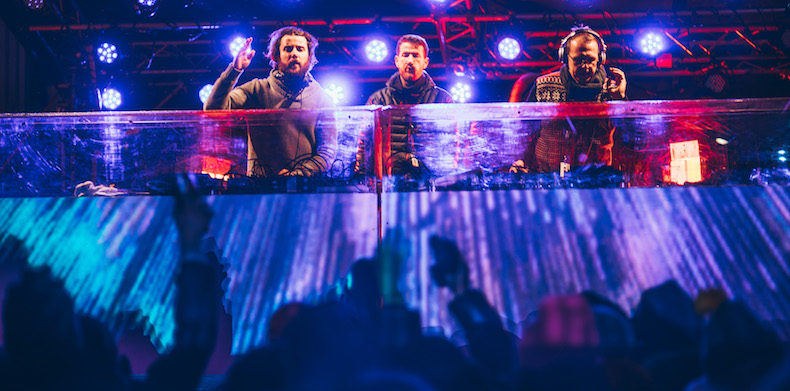 8. Hugues Clément's visuals
VJ Hugues Clément blew us away, we've got to tell you. We saw some tasty looking burgers and even Marge Simpson on screen. Genius! If you don't know, find out about him HERE.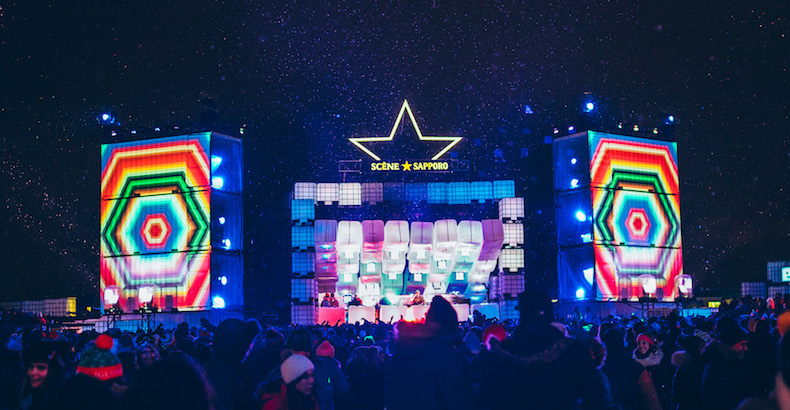 9. Our Princesse Leia
You must have seen her on the dance floor: our Igloofest squad host was on fire with her spot-on Princesse Leia costume. We told you we wanted a Carrie Fisher tribute for our cosmos themed weekend, and she delivered. MISSION ACCOMPLISHED!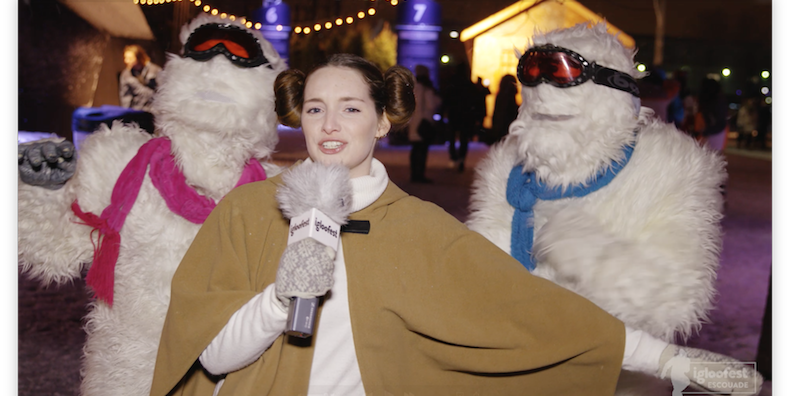 10. As seen on social
-The gang from En mode Salvail who broke out their topo for their Igloo visit. #SNOWDAYEVERYDAY
---» Click here
- Alain Brunet from La Presse who also thought conditions were PERFECT at Igloofest.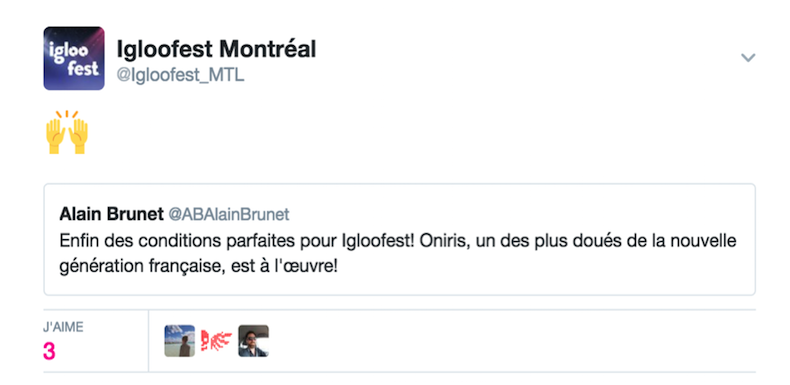 Well then, gang. This is our last (regular) weekend this year with Snails, Green Velvet and Dave Clarke! (do not miss it). Otherwise, we'll see you next week too, for our Off-Igloo nights. We're going to be dropping the line up for those events very soon! Also, get ready for the Nordik Games and an outdoor screening of Slapshot at Igloofest. We're keeping the party going! Ciao!
Friendly yeti tip... don't miss out
Subscribe now!