Article  
BEST OF OFF-IGLOO WEEKEND #1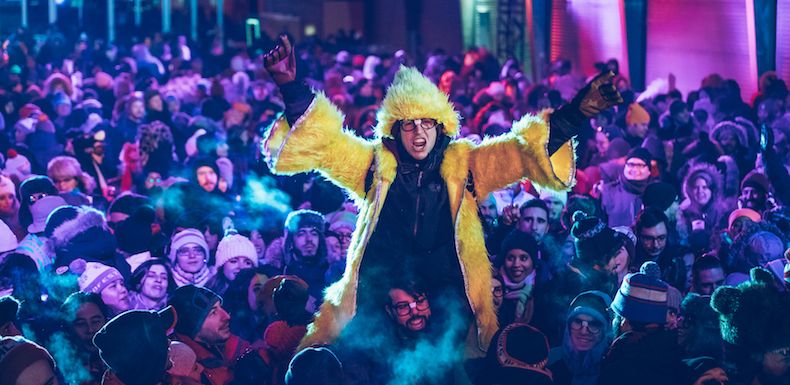 We had some amazing times with you all during this first OFF-IGLOO weekend. Let's relive them.
1. HIGH KLASSIFIED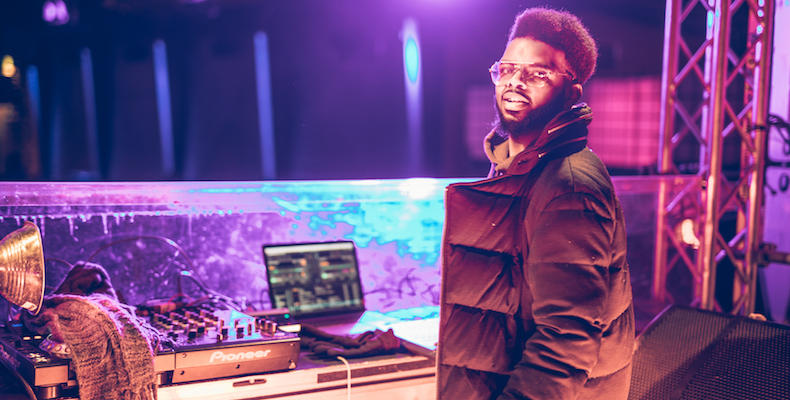 High Klassified (and his Afro pick) is the topper top of hip hop.
We even heard some Kaytranada. It was all good!
2. TOMMY KRUISE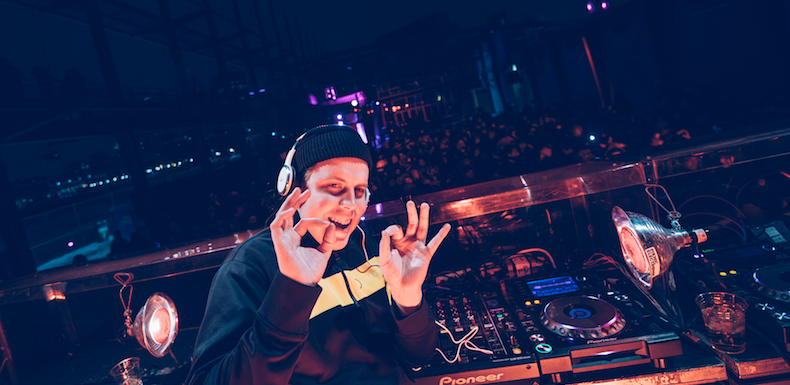 Tommy Kruise delivered an incredible set mixing techno, electro and hip hop. Brilliant! The vodka redbulls were flowing and everyone was in great spirits.


3. THE HANSON BROS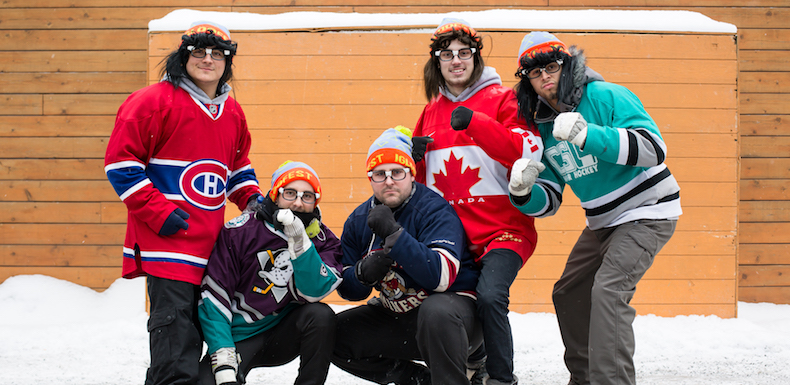 OMG: a Hanson Bros team showed up in costume for the Nordik Games (and for the Slap Shot screening right after.) They gave 100%, as competitors and as showmen. Real machines. They even won the grand prize. BRA-VO! #1000$


4. THE NORDIK GAMES HOSTS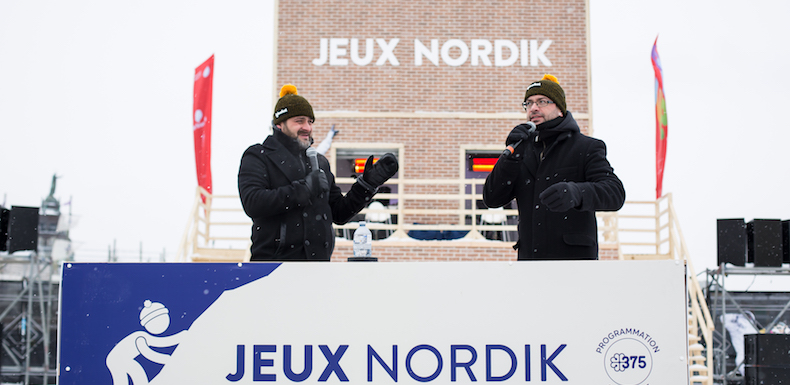 Our two hosts, Nicolas Pinson and Christian Vanasse were too awesome. #excellent. Improv for two hours at -15, funny and insightful improv no less, that's not easy. #endurance
5. THAT TIME WE KNOCKED DOWN A CAR SHELTER
Well then. Not easy pushing a car! Here's the story: our director even lent us her old beater for this event. We're not sure if it's in the same shape she left in...
#oops #sylvette
6. MC GILLES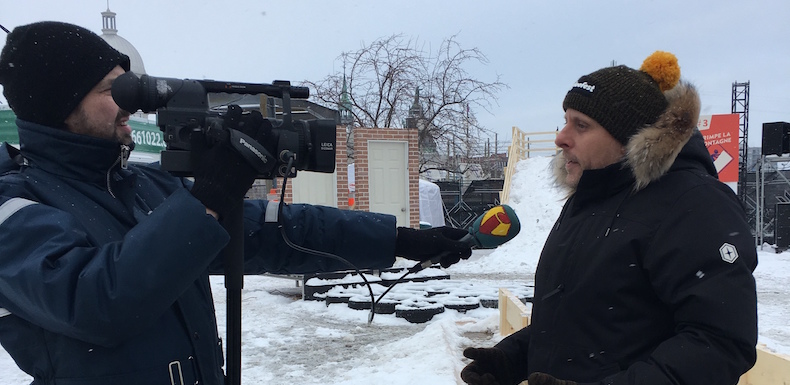 MC Gilles from Infoman spent the afternoon with us. He even interviewed our cofounder Nicolas Cournoyer in his sexy onepiece.
We cannot wait for this Thursday's show!
7. FIERCE COMPEITITON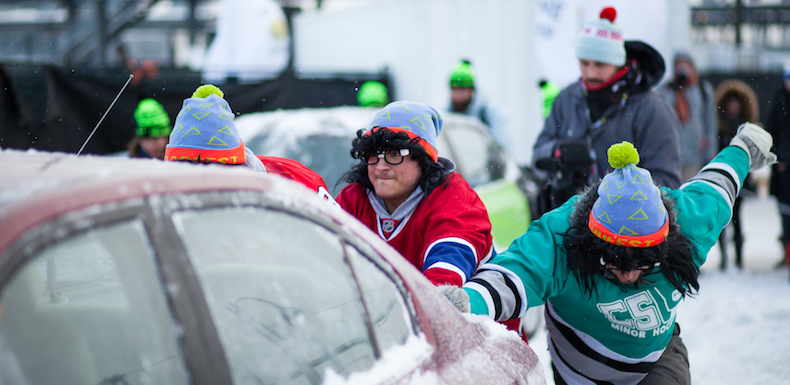 The competition was fierce on Saturday. One duel came down to a 1 second difference!
#athletes
8. SLAP SHOT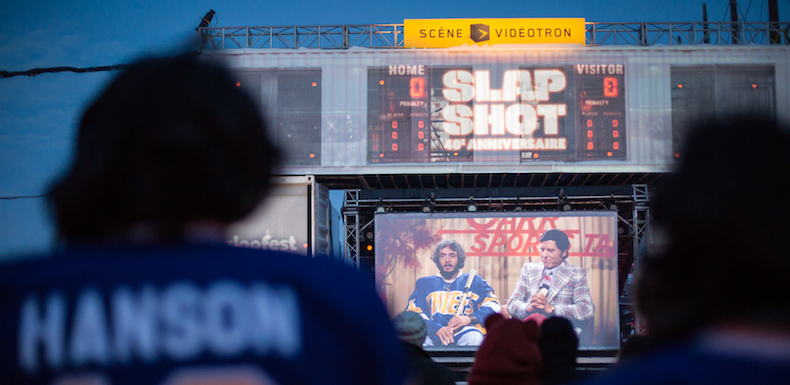 We loved everything about the Slap Shot screening, but seeing you all with Hanson Bros glasses was a bit surreal.
Not to mention hearing "toute sauf de l'ostie de rootbeer" and "trade me right fucking now" yelled out in the Igloofest space!
9. MOONSHINE'S OFF-IGLOO NIGHT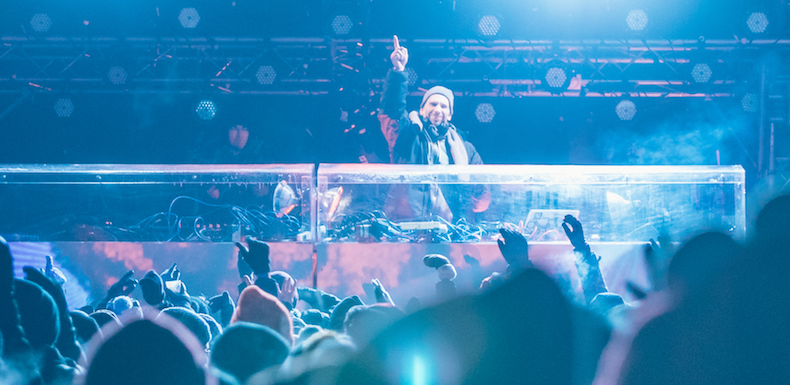 A post full moon night full of energy at Off-Igloo. Bonbon Jack and Poirier kept the crowd hot all night long. And what to say about Branko's finale. We can't get over it!
We even hear the party kept going on after at ANOTHER Moonshine.
#Igloostartsthenightright

GUYS! Don't get lazy cause we're doing it again this weekend. It's the last one (for real).
Do NOT miss it.
Friendly yeti tip... don't miss out
Subscribe now!